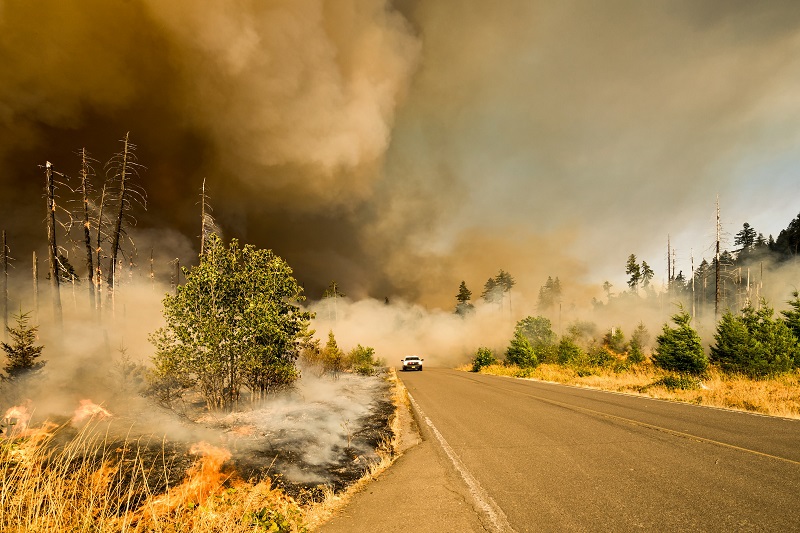 Wildfires are here and Europe must stop focusing too much on suppressing them. Sounds weird?
Wildfires are here and Europe must stop focusing too much on suppressing them. Sounds weird?
By the time summer officially set foot in Europe this week, sparkling new firefighting vehicles had already been delivered across EU countries – with scores of firefighters pre-positioned to fight any wildfire that might ignite.
Nevertheless, the wildfire season in Europe is not as much upcoming as it is ongoing. Graphs show figures are already well above the average, suggesting 2023 could be on its way to becoming the most devastating year ever.
For some, these stats are proof that the EU is focusing too much on emergency services and suppressing wildfires and not enough on properly addressing the root causes. There is also worry that policymakers are not doing enough to deal with the consequential air pollution.
Spain And France Possibly Facing The Brunt
According to EFFIS, over 119,000 hectares across the EU had already been burnt by June 18, well above the average of 80,000 hectares recorded by that time over the 2003 – 2022 period. This is despite the fact that nearly a dozen countries are seeing below-average figures.
Keep Reading
The surface burnt this year in Greece and Italy – two of the traditionally most affected countries – represents just 10% of the averages they usually see at this time. But Spain and France have not been so lucky, losing 66,200 and 21,000 hectares to wildfires so far this year.
Climate Change Multiplying Intensity
Climate change plays a big role in multiplying the intensity of wildfires. Owing to serious rainfall and soil moisture deficits, more than a quarter of the EU's territory is now in warning conditions for drought and an additional 10% on alert, the European Drought Observatory confirms.
Then there is also the issue of the rising mercury. All this means a massive portion of the continent is much drier than normal, helping with the spread of wildfires. Moreover, the desertification of rural areas for urban centres means the land is no longer managed in the same way.
The Germany-based Global Fire Monitoring Centre (GFMC) has been recommending that governments in Europe put in efforts to make rural areas more attractive to younger generations and invest in land management to reduce the flammability of the lands.