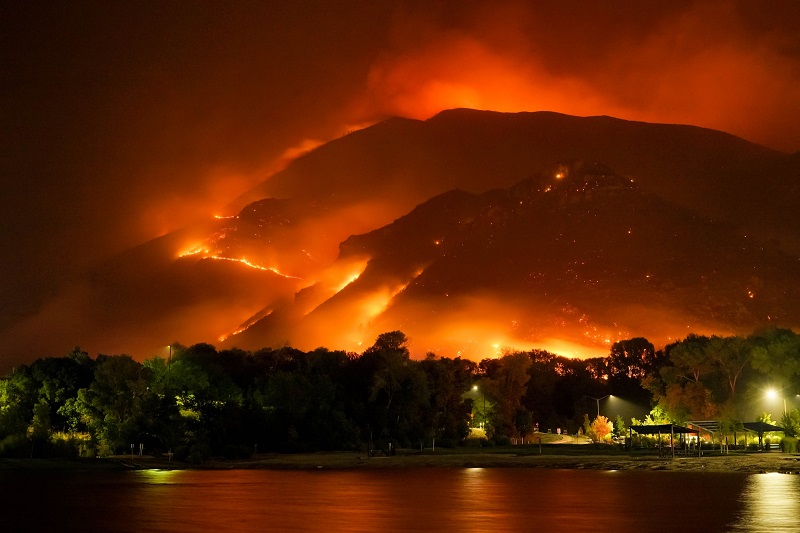 Greece Evacuates Thousands of People As Rhodes Wildfires Rages On
Greece Evacuates Thousands of People As Rhodes Wildfires Rages On
Thousands of people, including tourists, have been evacuated from the Greek island of Rhodes as flames threaten residential houses, resorts and villages. Wildfires continue to spread uncontrollably across the Aegean island. People in Santa, Megoula, Porta, Palia, Perithia and Sinies on the island have also been told to evacuate.
Greece's fire department confirmed that 19,000 people, mostly tourists, were moved from hotels, and about 16,000 were transferred by land and sea. Ioannis Artopios, the Greek fire brigade spokesperson, said this is the biggest operation to safely transport residents and tourists ever to be carried out in Greece. The government described the evacuation operation as "the largest such effort Greece has ever seen". 
Keep Reading
Currently, there are three active fronts in the central and south part of the island. The wildfire in central and south part of Rhodes has been burning since last Tuesday, worsened by a heat wave that is much likely to continue. Kostas Lagouvardos, the Director of Research at the National Observatory of Athens, said the heat wave will likely go on through 15 to 16 days; this has never happened before in Greece. "But its hard to predict. The longest continuous heatwave that Greece has faced was 12 days long in July 1987." He said temperatures in Athens this summer could possibly break the city's all-time record, which was set in June 2007, when Athens registered 44.8 degrees Celsius. 
The Greek Ministry of Civil Protection said 13 departments, including the Attica region where Athens is located, were under red alert for wildfires on Sunday. Authorities revised visiting hours for the Acropolis and other archaeological sites because of the soaring temperatures.
Firefighters have been struggling to contain the wildfires, despite receiving reinforcements like water bomber planes and 40 fire engines. Gale-force winds and extreme heatwave prompted the flames to spread ruthlessly.