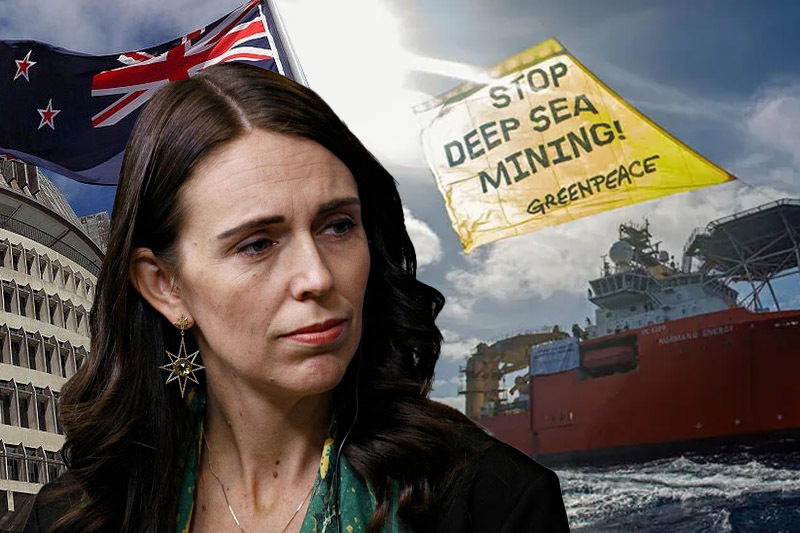 Government'misled' NZ, according to KASM, over the seabed mining law
Government 'misled' NZ, according to KASM, over the seabed mining law
An organization fighting against seabed mining has charged the government of "deliberately misinterpreting" a draft bill intended to outlaw the practice in New Zealand seas.
In a statement released today, Kiwis Against Seabed Mining (KASM) said that the government was "failing the tens of thousands who have opposed the destructive industry".
All parties, with the exception of TPM and the Greens, voted against the measure that was submitted in Parliament today by Debbie Ngarewa-Packer of Te Pti Mori.
Environment Minister David Parker allegedly asserted that the law would forbid oil and gas production in the South Taranaki Bight, despite the fact that it had a retrospective language to revoke any current licenses for seabed mining.
Keep Reading
"The government today wilfully misled the public by deliberately misinterpreting the bill, trying to argue it could cut off gas supplies, which is complete nonsense," said Cindy Baxter, chair of KASM.
The minister was aware that his administration could have "easily tightened the bill's language" in select committee, according to the minister.
It might have continued by prohibiting "this incredibly destructive industry" from the waters off the coast of New Zealand.
The prevention of seabed mining, according to Baxter, "has nothing to do with our energy supply."
In order to safeguard us from climate change and to guarantee that future generations of our coastal communities may still fish, surf, and harvest kaimoana, it is important to maintain the health of our ocean ecosystems. The administration did not answer right away.
In its statement, KASM promised to keep opposing any attempts to mine the seafloor. Trans Tasman Resources, a seabed miner, has until next Friday, May 19, to submit its revised application to the Environmental Protection Authority (EPA).