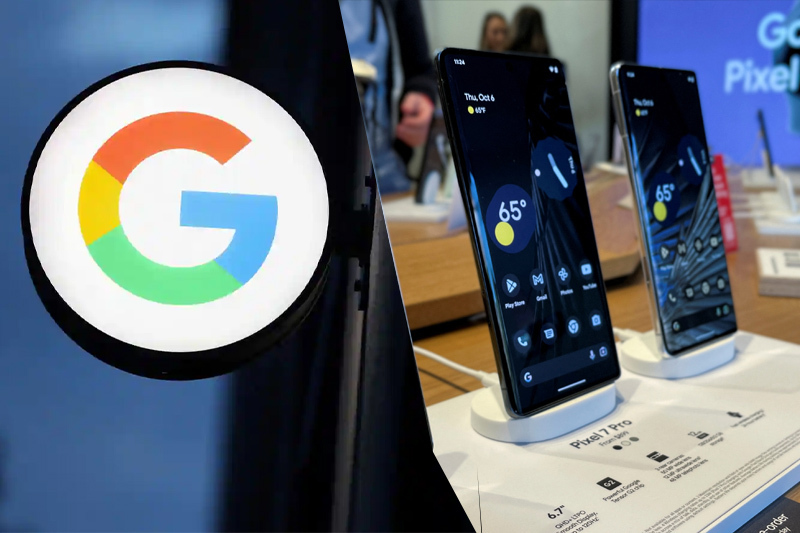 google takes a different approach to face recognition on pixel phones than apple
Google takes a different approach to face recognition on Pixel phones than Apple
According to three former workers of an Alphabet Inc unit with knowledge of the operation, facial recognition returned to the latest Google Pixel smartphones on Thursday after a brief pause caused by cost and performance issues.
The feature on the new Pixel 7 is inferior to Apple Inc's Face ID unlocking system, as it is less reliable in low light and more susceptible to spoofing. In addition, Google has stated that it is not secure enough for app logins or payments.
The return occurs after Google grew more stringent about releasing devices with face recognition, in part due to concerns about the technology's performance on darker skin tones. One insider stated that the company took time to reevaluate its strategy to teaching and testing facial recognition after the latest Pixel with the feature launched in 2019.
Google refused to answer specific queries regarding its history with face unlock.
"Thanks to powerful machine learning models for face recognition, the Pixel 7 and Pixel 7 Pro have Face Unlock, but we're taking a somewhat different approach." It continued, "With the front-facing camera, we obtain high facial accuracy."
Google's pursuit of face unlock for Android smartphones spans at least a decade, but Apple's September 2017 rollout of Face ID increased the pressure on Google, according to sources.
Keep Reading
One of the insiders stated that Google struggled to develop a system that was both fast and resistant against spoofing, or the use of images or hyper-realistic outfits to trick a phone into unlocking. Engineers considered requiring a smile or a blink to fight spoofing, confirming a person's "liveness," but it was cumbersome and slow, a source claimed.
After the release of Apple's Face ID, which employs a depth-sensing and infrared camera dubbed TrueDepth to map a user's face, Google management reportedly approved a similar technique. In 2019, Google unveiled the Pixel 4 with an infrared depth-sensing system dubbed uDepth.
According to Google, there was less than a 1 in 50,000 chance that it would unlock a phone for an unauthorized face in low-light situations.
But the equipment was pricey. And while Apple sells 240 million iPhones yearly, Google only sells a few million, which prevents it from purchasing components at the volume reductions Apple receives.
According to insiders, Google removed uDepth from the Pixel 5 in 2020 because of expenses.
Face masking as a result of the epidemic prompted Google to withhold the function from last year's Pixel 6 and to conduct extra study, according to two people.
Face recognition on the new phones depends on a standard front-facing camera. Unlike the previous approach, however, it cannot safely open apps and make payments since Google estimates that the likelihood of spoofing – for example, by holding up a user's photo – is greater than 20%, exceeding the 7% level it required to be deemed "most secure."
Low light and sunglasses can also be problematic, according to Google, which notes that fingerprint unlock remains an alternative.