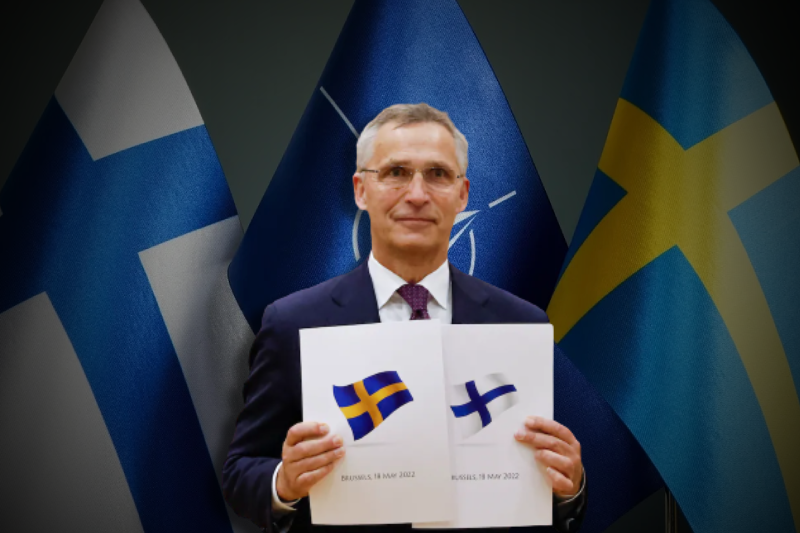 fumbled nato talks with sweden and finland amid turkeys objections
Fumbled NATO talks with Sweden and Finland amid Turkey's objections
On Wednesday the NATO envoys met to discuss the beginning of talks over membership of Nordic nations Sweden and Finland, but failed to reach a consensus. The talks are definitely fumbling but will continue, as noted by NATO diplomats as Turkey has renewed its objections over membership of the two nations.
Sweden and Finland have applied for NATO membership formally in an attempt to gain some protection from impact of Russian war in Ukraine.
Also Read: Top 10 German Startups to watch for in 2022
The haste to get NATO membership
Finland and Sweden have formally submitted written applications to join NATO, the military organization. The envoys were thereafter meeting in Brussels at the NATO headquarters to discuss the big decision. This is definitely one of the biggest ramifications geopolitically of the ongoing war in Ukraine. If materialized, this would entirely re-write the security map of Europe.
Determined to come to a decision soon
Lithuanian Ambassador Deividas Matulionis said, "The discussion was about that, but it is up to Turkey to comment."
Though the officials at NATO refused to provide details about the meeting in Brussels over security issues, they underlined statement by Secretary-General Jens Stoltenberg, that "we are determined to work through all issues and reach a rapid conclusion."
Also Read: International Criminal Court Launches 'Largest Ever' Probe Into Alleged War Crimes In Ukraine
What is Turkey's stand?
The only country voicing its opposition over the two Nordic countries joining NATO alliance is Turkey. The Turkish President Recep Tayyip Erdogan has said that Sweden and Finland must show "more respect for Turkish sensitivities about terrorism". Erdogan's reason for opposing them joining NATO is their "alleged support for Kurdish militants". He has accused the two Nordic nations of being mute over activities of banned Kurdistan Workers Party, or PKK, despite it being on the anti-terror blacklist of EU.