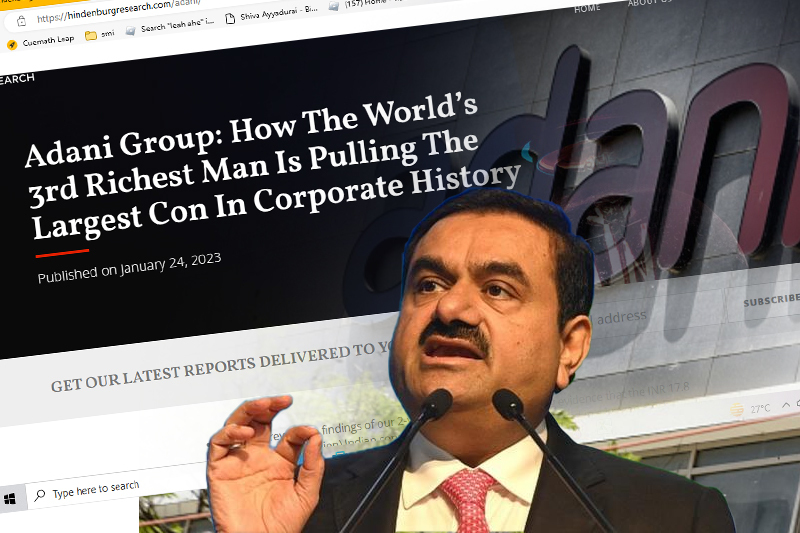 Fortune of Asia's richest man Adani hit by fraud claims. Did he hit back?
Fortune of Asia's richest man Adani hit by fraud claims. Did he hit back?
India's self-made tycoon Gautam Adani saw over $20 billion wiped off his fortune last Friday, after investors dodged his companies for a second day promoted by fraud claims made by US short-seller Hindenburg Research, whose previous targets include electric-vehicle makers Nikola and Lordstown Motors. While the Adani Group has called the allegations "nothing but lies", the response hasn't considerably helped stem the uproar.
The report by the tiny New York investment firm has led to the group's publicly listed companies losing almost $50 billion in market value. While shares in the firm's flagship Adani Enterprises tumbled nearly 20% on Friday, some of the group's other publicly listed firms experienced greater drops, prompting automatic halts in trading in Mumbai.
Moreover, on Forbes' rich list, the Indian billionaire has dropped from the third richest person in the world to the seventh. According to the publication, Adani is currently maintaining an estimated net worth of over $96 billion.
Keep Reading
The fallout comes just days after the investment firm published a report accusing the group of engaging in decades of "brazen" stock manipulation and accounting fraud, the BBC reported.
In a 413-page response, the Adani Group on Sunday called the allegations by Hindenburg "not merely an unwarranted attack on any specific company but a calculated attack on India, [its institutions and its growth story]." It called the report "neither independent nor objective nor well researched", adding it was driven by "an ulterior motive" to "create a false market" to allow the US firm to book massive financial gain.
The damning report came ahead of a planned share sale for Adani Enterprises, which is currently seeing a major fall in demand.