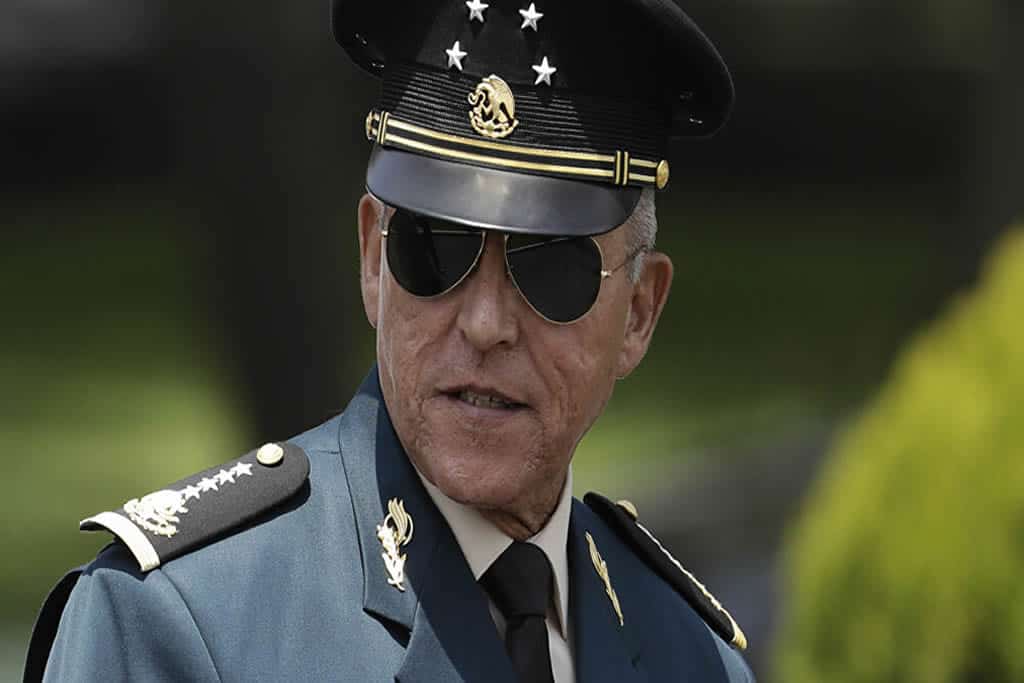 Former Mexican defence minister arrested in LA on account of drug trafficking and money laundering
Last updated on September 15th, 2022 at 10:06 am
On Thursday, US Federal police arrested former Mexican defense minister General Salvador Cienfuegos Zepeda at Los Angeles International Airport on account of drug trafficking drug trafficking and money laundering. His arrest warrant was issued by US Drug Enforcement Administration in August 2019. On Friday, Federal court ordered that Zepeda would remain in custody of US authorities till his formal detention hearing is held, which is scheduled for next Tuesday. US Attorney's Office for the Eastern District of New York has asked for the transfer of Mexican General to New York.
Federal prosecutors issued a letter supporting detention against Zepeda, which said, "The defendant abused that public position to help the H-2 Cartel, an extremely violent Mexican drug trafficking organization, traffic thousands of kilograms of cocaine, heroin, methamphetamine and marijuana into the United States, including New York City." It added, "In exchange for bribe payments, he permitted the H-2 Cartel — a cartel that routinely engaged in wholesale violence, including torture and murder — to operate with impunity in Mexico."
Zepeda, also nicked name El Padrino, or The Godfather, served as Secretary of National Defense in Mexico from 2012 to 2018, under President Enrique Peña Nieto. He was one of the supreme leaders responsible for Mexico's war on drugs. He has been the first former Mexican defense minister to be indicted and detained by US authorities but not the first former Mexican minister to live this fate.
Also Read: BMF members who snitched: Who all snitched on Big Meech?
Mexico's Foreign Minister Marcelo Ebrard said on Twitter that Thursday he received the news of Zepeda's detention from US Ambassador to Mexico, Christopher Landau. Reacting to the news during his daily press briefing on Friday, Mexican President Andrés Manuel López Obrador said, "It is a very regrettable fact that a former defense secretary is detained, accused of drug trafficking."
AMLO added that he would suspend anyone inside his government caught involved in the drug and corruption scandal. He said, "We won't cover up for anybody." He even hinted at his predecessors who were in power and abused it leading to a debilitating increase in corruption in Mexico, which for years has been infested with strong and deadly drug cartels, resulting in horrific rise in drug gang violence.
"If we're not talking about a narco state, one can certainly talk about a narco government, and without doubt, about a government of mafiosi," Lopez Obrador said. "We're cleaning up, purifying public life."