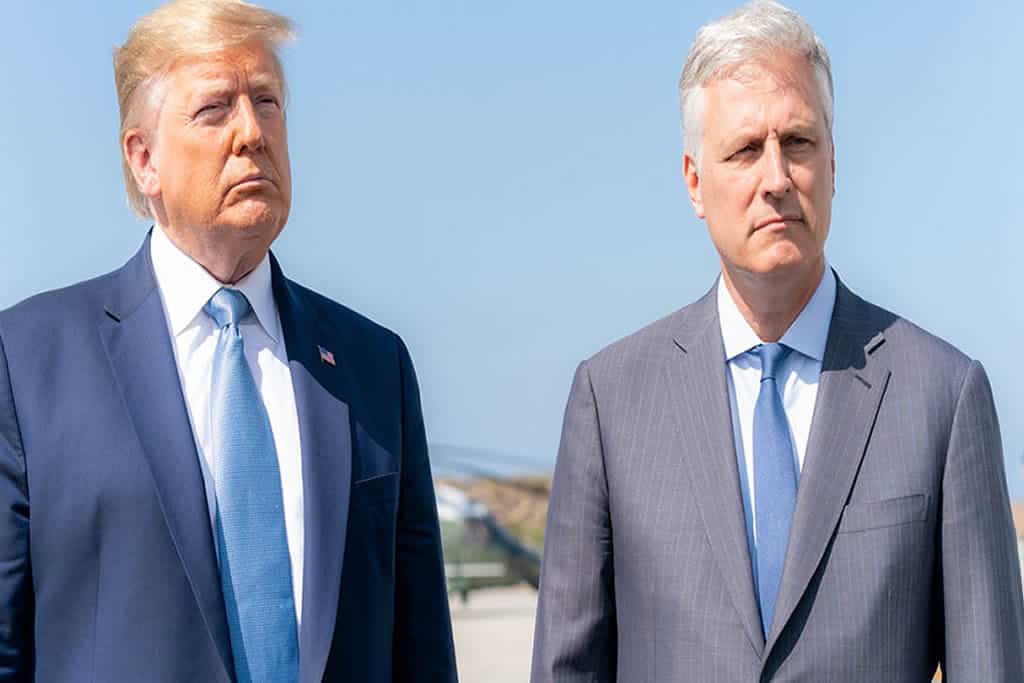 US to reduce troops in Afghanistan to 2,500 by early 2021
President Donald Trump's national security adviser Robert C. O'Brien on Friday stated that the US will draw down its troops to around 2,500 in the early months of 2021. He further added that US troops in Afghanistan will reduce to around 4,500 in the upcoming weeks with additional cutbacks to follow in the time to come.
O'Brien's statement came in contradiction with Trump's timeline which he declared with a tweet on October 7, saying that he wanted all US troops in Afghanistan to return to their home country by Christmas i.e. December 25.
"We should have the small remaining number of our BRAVE Men and Women serving in Afghanistan home by Christmas!" the US President posted in his tweet.
US President Trump brokered an agreement between the Afghan government and the Taliban insurgents in February 2020, committing that Washington will withdraw its forces from the country if two sides entered into a strong deal to bring an end to the 19-year old war. However, both sides have yet not been able to enter into an agreement due to consistent delays in negotiation talks.
In another contradiction to Donald Trump's remarks, Chairman of the Joint Chiefs of Staff Mark Milley recently said that the withdrawal of troops to 4,500 will be "conditions-based," adding that it will depend on the progress of the peace talks.
According to media reports, the Taliban welcomed Trump's remarks over the withdrawal of American troops out of Afghanistan by December. Taliban spokesman Zabiullah Mujahid called it a "positive step" towards the implementation of the peace agreement.
The Afghan government, on the other hand, said that "premature" withdrawal of US troops would negatively affect the efforts of establishing peace in the war-torn country.
Responding to Trump's tweet, Abdullah Abdullah, the head of Afghanistan's High Council for National Reconciliation, said: "It will happen one day, of course, and Afghanistan should be able to stand on its own feet, but if it is premature, it will have its consequences."
This development has come at a time when officials from the Afghan government and the Taliban have been holding peace talks in Doha for almost a month. Even as peace negotiations are underway in Qatar's capital city, infighting has intensified in Afghanistan between the two warring sides as the Taliban continues to reject the calls for a ceasefire.
Significantly, the US has already decreased its troops to an estimated 5,000 currently from around 13,000 in February 2020 when Washington signed the peace deal with the Taliban. These troops have been in Afghanistan fighting the war for almost 19 years.