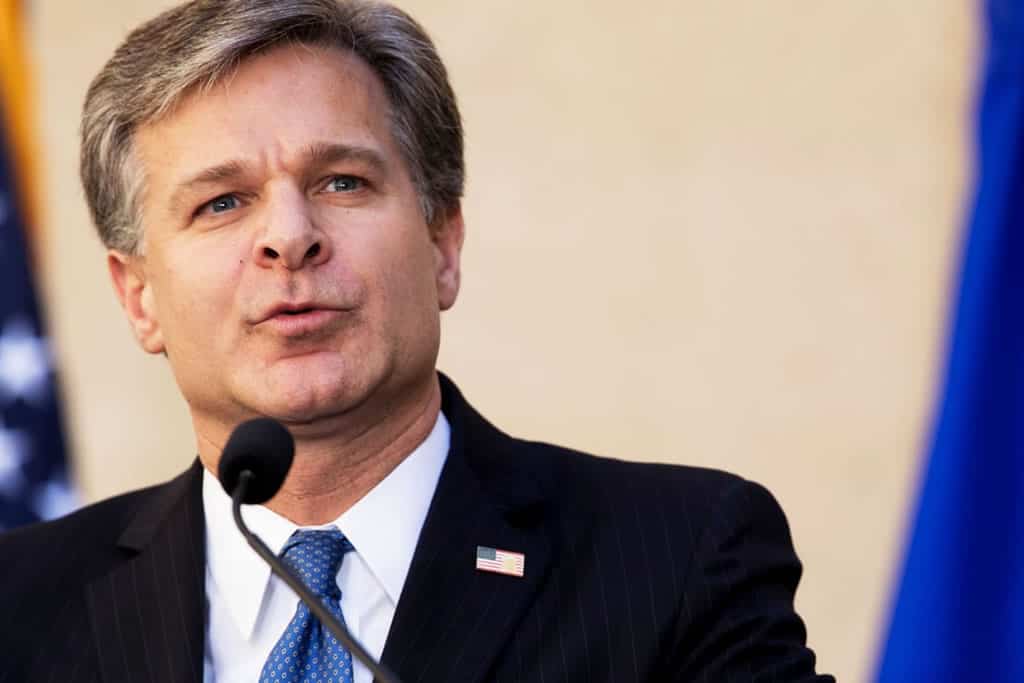 FBI warns against Russian interference in US elections
Speaking at a House committee, FBI chief said, in addition to the threat of domestic extremism, there were active efforts by Russians to influence the elections.
Christopher Wray, the director of the Federal Bureau of Investigation, speaking in front of the House Homeland Security Committee, said that Russia was waging a serious disinformation campaign against presidential candidate Joseph Biden and also trying to undermine confidence in the election process. He said there were "very active efforts by the Russians to influence our election in 2020." He vowed that the bureau is committed to blocking such efforts.
In addition to denigrating the Democratic candidate who is seen as anti-Russia, the external interference is designed to "sow divisiveness and discord". This "steady drumbeat of misinformation" is intended to lead Americans into questioning the results. This includes efforts to cast doubts over postal ballots, something President Donald Trump has also been stressing over the past few months. With the pandemic still raging in the country, there is expected to be significant use of postal ballots in the upcoming elections.
So far, the Trump administration has downplayed talk about Russian interference. The director's testimony comes after an August 7 warning by the National Counterintelligence and Security Center that Russia, China and Iran were all working on disrupting the November 3 polls. Wray also said that the FBI had opened a new counterintelligence investigation related to China and its efforts to acquire US technology and sensitive information relating to it.
The FBI said it has also been monitoring domestic extremist groups and said it anticipated "racially motivated violent extremism," mostly from white supremacists. He said the largest "chunk" of investigations centred around far-right white supremacist group who made up a majority of domestic terrorism threats. When asked about the far-left Antifa, he said he condemned violence across the spectrum and ideologies and that the FBI did not view threats in the lens of liberal or conservative politics. The Trump administration however has been arguing that groups like Antifa are responsible for the unrest in American cities, especially during the George Floyd protests. President Trump has wanted the FBI to come down on them more seriously.
Also Read:- The geopolitics of religion to understand how the world changes