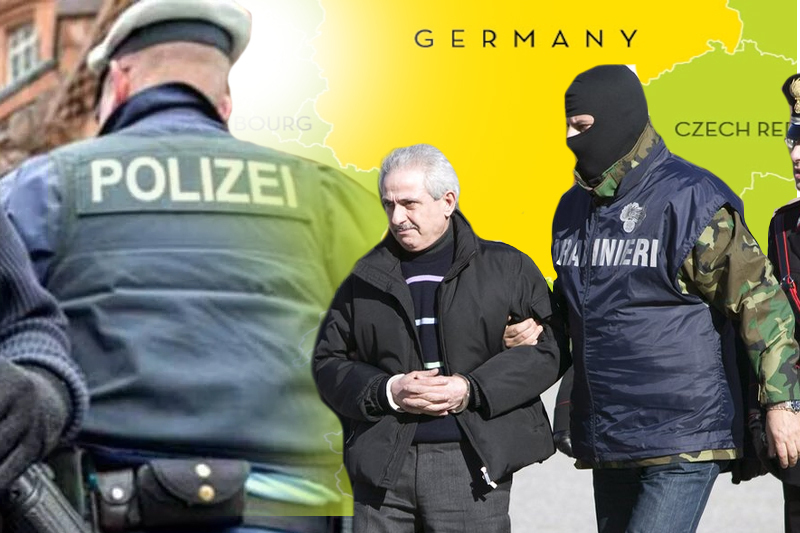 Dozens arrested in Germany in a probe of Italian organised crime
Dozens arrested in Germany in a probe of Italian organised crime
Dozens of people were arrested in Germany on Wednesday in an investigation of the Italian Ndrangheta organised crime group, also known as "The Honoured Society."
German public prosecutors and state police said that German police arrested more than 100 people across the country in a crackdown on the crime group.
Reportedly, the crackdown was part of an investigation by investigators in Germany, Italy, Portugal, Belgium, France, and Spain as well as Europol (European Union Agency for Law Enforcement Cooperation) and Eurojust. Four people were arrested from Bavaria, a state in the southeast of Germany. As many as 15 people were arrested in North Rhine-Westphalia, a western German state. Reportedly, 10 people were also arrested in the southwestern German state of Rhineland Palatinate. Police also seized the homes and offices of the arrested people.
Keep Reading
Those arrested people have been accused of money laundering, criminal tax evasion, fraud and smuggling of drugs. The prosecutor's offices of Duesseldorf, Koblenz, Saarbruecken and Munich said in a joint statement that German police carried out an operation against the Italian 'Ndrangheta mafia' in various European countries.
Italian police also arrested many people in Italy in a campaign to clamp down on members of the Italian crime syndicate. Reportedly, carabinieri police, backed by helicopters, arrested 108 people. They were accused of mafia association; possession and trafficking of drugs and weapons; and money laundering.
Reportedly, the Italian Ndrangheta organised crime group is the world's richest organized crime group. The criminal activities of the crime group have reached across Europe and into several continents. Over the years, the members of the group have exploited tens of billions of dollars in cocaine revenues.
The Italian Ndrangheta is also considered the strongest of the Italian organized crime groups in Germany, according to Germany's Federal Office of Criminal Investigation.
Reportedly, arrest warrants were also served in France, Portugal, Belgium, Romania and Spain.