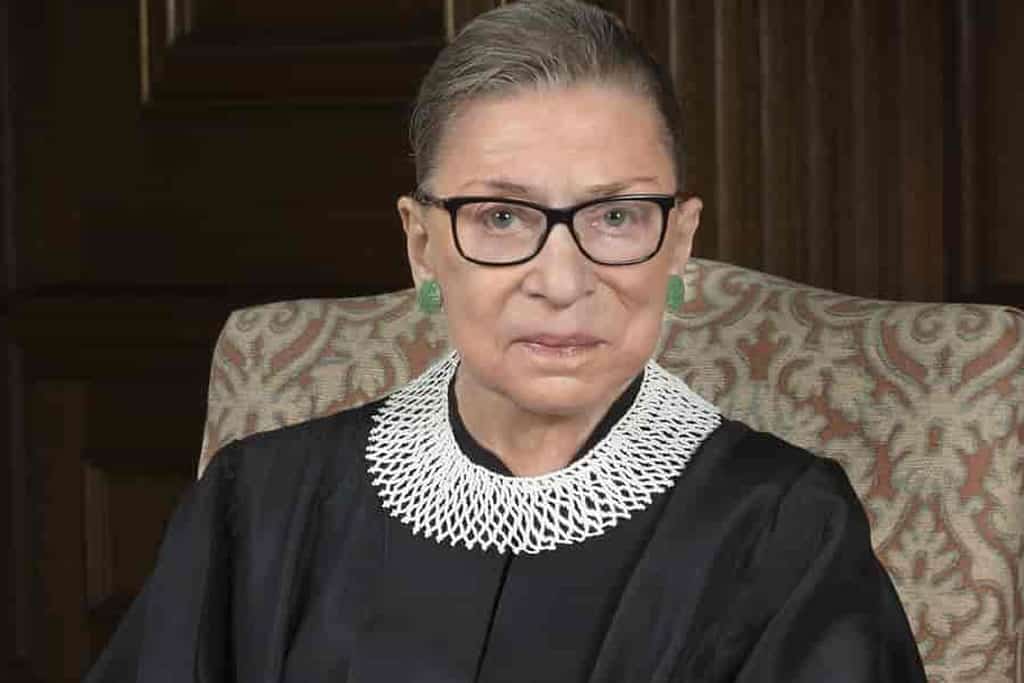 Demise of Supreme Court Justice Ruth Bader Ginsburg has led to a fierce power play between GOP and Democrats
The legendary Supreme Court Justice Ruth Bader Ginsburg, a liberal and legal legend passed away on Friday, September 18 2020 at 87 from cancer complications, and her demise has flared the power battle between GOP and Democrats with less than 45 days from November 3 presidential elections. As the country mourned the death of legal trailblazer icon and a fierce advocate of equal rights, a political debate fiercely began Friday evening. The battle of Ginsburg's replacement and the Senate voting has reshaped the stakes of presidential campaign for both Democrats and Republicans. The voters can now be swayed either way. Just less than two months before the presidential elections, death of a prominent Supreme Court justice has provided a thrust to the political debate. This is specifically significant in a year which has been rocked by the coronavirus pandemic and death of George Floyd and many more leading to a widespread Black Lives Matter campaign.
The battle between the two parties over Ginsburg's replacement has ability to reinforce the electorate – the conservative Republicans who were till now dormant, have been activated with a quest to reshape the court, though weary of President Trump. Furthermore, female voters can be mobilized in millions who seethe Trump for his derogatory comments on women.
"A basic principle of the law – and of everyday fairness – is that we apply rules with consistency, and not based on what's convenient or advantageous in the moment."

Former President Barack Obama
Just an hour after Ginsburg's death announcement, Senate Majority leader Mitch McConnell drew the battle lines on Friday night when he said that there will be voting on Trump's nominee for the justice post. The Kentucky Republican who is up for a reelection has a large probability that GOP might end up losing Senate control. Margin of votes is narrow and McConnell can only lose three Republican votes to get Trump's nominee for Supreme Court confirmed. President Trump has vowed to fill the seat without delay. He tweeted, "@GOP We were put in this position of power and importance to make decisions for the people who so proudly elected us, the most important of which has long been considered to be the selection of United States Supreme Court Justices. We have this obligation, without delay!"
Here is where the battle begins, the colluding and lack of fairness for own interest begins. Back in 2016, the election year, when Supreme Court justice Antonin Scalia passed away, Obama's nomination of Garland was blocked by McConnell on argument that a new appointment can't be done in election year and that only new President must do it who will be elected by the people. McConnell had said then, "The American people should have a voice in the selection of their next Supreme Court Justice. Therefore, this vacancy should not be filled until we have a new president." The precedent set by GOP four and a half years ago must be followed even now in all fairness, Democrats argue. Former President Barack Obama said, "A basic principle of the law – and of everyday fairness – is that we apply rules with consistency, and not based on what's convenient or advantageous in the moment." McConnell's statement has been criticized by Democrats and many Republican Senators.
While many GOP senators are in a tight spot facing difficult reelection, defying Ginsburg's last wish of replacement to be done by newly elected President, can erode them of whatever little support they have left. Maine Senator Susan Collins has defied the replacement in a hurry, citing that the time frame is too close as normally appointing a Supreme Court justice takes 2-3 months at least with all the vetting and background checks.
Former President Bill Clinton who had appointed Ruth Bader Ginsburg as Supreme Court Justice in 1993 has criticized the Republican hasty move of replacement. He said, "Well, of course, its superficially hypocritical call, isn't it? I mean, Mitch McConnell wouldn't give President Obama's nominee, Merrick Garland, a hearing 10 months before the presidential election. And that meant we went a long time with eight judges in the court." He continued, "This is what they do. I think that, you know, both for Sen. McConnell and President Trump, their first value is power and they're trying to jam the courts with as many ideological judges as they can."
Supreme Court nominations are considered to be very important – they are legacy making events for presidents. The fight between GOP and Democrats is fierce over the latest row setting new energy and agenda to the campaigns from both sides before November elections. Democrats have started discussing their options as the senators vow to keep the justice seat empty till next year when a new Senate will be convened and Joe Biden might come into power and occupy the White House.
Also Read:- Senior Iranian official accuses the US for downing of the Ukrainian plane