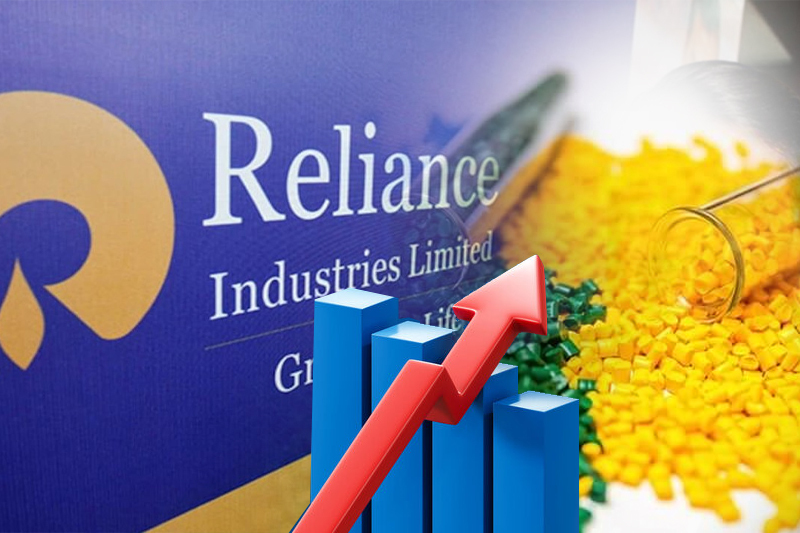 decline in worldwide demand and polymer pricing is putting margin pressure on reliance
Decline in worldwide demand and polymer pricing is putting margin pressure on Reliance
Reliance Industries Ltd. (RIL), the largest private company in India, experienced margin pressure in its Oil-to-Chemical (O2C) business in the third quarter that ended in December 2022 as a result of a sharp drop in polymer prices globally that had a ripple effect on the domestic market as well as dwindling global oil demand. RIL's total throughput and production destined for sale (total production adjusted for captive consumption) decreased as a result in the third quarter of 2022, which ran from October to December.
According to a business statement issued late on Friday, the company's overall throughput decreased by 4.6 percent to 18.8 million metric tonnes (MMT) in the third quarter of October to December 2022 from the 19.7 MMT registered in the same period the previous year.
However, the company's overall throughput for the subsequent July–September quarter was recorded at 18.6 MMT. Similar to this, overall production intended for sale dropped by 8% to 16.2 MMT in the third quarter of the fiscal year 2022–23 from 17.6 MMT reported in the same quarter last year. However, the total production that was intended for sale in the subsequent quarter from July to September 2022 was 16.2 MMT.
Keep Reading
"Our staff across all of our businesses have done a fantastic job of sustaining solid operating performance in a difficult climate. On a year-over-year basis, all segments helped to fuel the consolidated EBIDTA's strong growth. Given the steady demand, limited supply, and high natural gas prices in Europe, the fundamentals for middle distillate products in the O2C market remain solid. Margin pressure on downstream items was caused by an excess of supply and weak regional demand," The chairman and managing director of Reliance Industries Ltd. Mukesh Ambani stated.
Due to a steep dip in polymer prices, muted demand from China, the US, and Europe, as well as larger imports from the Middle East to Asia during the third quarter, polymer margins over naphtha decreased year over year. The price of every polymer fell significantly between October and December 2022. During the quarter under examination, prices for polyethylene (PE) and polyvinyl chloride (PVC) fell by 19% and 50%, respectively, while those for polypropylene (PP) plunged by 27%.
The worldwide markets spread the lower pricing trend across downstream industries to India, where the cost of polymer raw materials also dropped significantly. For instance, the benchmark ethane price in the US was 38.8 cents per gallon, a 1 percent year-over-year decrease that was in line with lower US gas prices despite tumultuous global circumstances.
Singapore's naphtha price was US$632 per tonne, down 4% and 14% year over year. To increase value, RIL continues to optimise cracker feedstock (ethane vs. naphtha) throughout the quarter from October to December 2022.