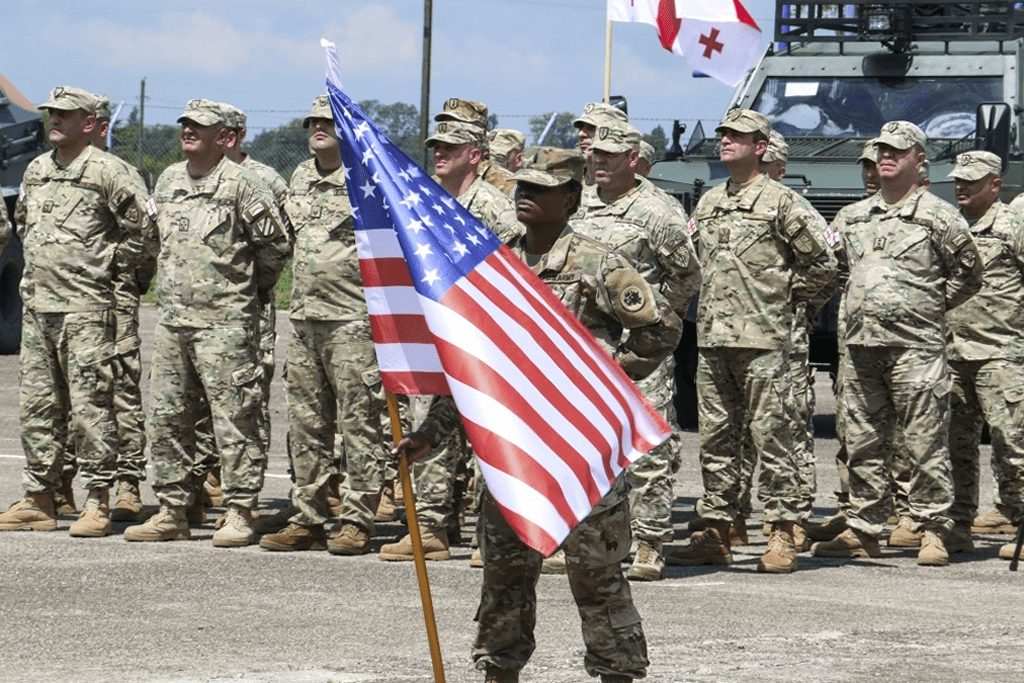 Corona Virus is the New Weapon of War in America
The new weapon of mass destruction is now the corona virus. Human life has never been more vulnerable across the globe as now, so much so, that terrorism has taken a back seat, even the massive defense spending nations like the US and Russia.
It is now confirmed that CENTCOM has retracted troops and also restricted the numbers to travel to Middle East, after reports of spread of the virus started trickling from Iran and Saudi Arabia too. Further, American troops stationed in the Middle East have been quarantined wherever they are stationed. They have been temporarily banned from taking leave or liberty travel to other countries as the novel coronavirus continues to spread.
Speaking to the media, Captain Urban Bill U.S. Central Command spokesperson, has confirmed that "U.S. Central Command is taking multiple prudent measures to prevent the transmission of COVID-19 Coronavirus and to mitigate the operational risk such transmission would pose."
The US Navy is already in the process of implementing a self quarantine where they are now remaining at sea and would not be touching any port. According to statistics provided by World Health Organisation, "Of the Middle East countries where American troops are stationed, as many as 43 coronavirus cases have been reported in Kuwait, Bahrain has 33, United Arab Emirates reported 13, six in Iraq, and one each Afghanistan and Egypt."
Movement of troops is going to be restricted worldwide. In Iran, there has been no action, owing to a fact that there America has no military presence. Next areas of concerns are reportedly Germany and Italy also, where numbers of cases being infected by the COVID-19 virus have increased. Italy had reported a total of 650 cases, according to WHO reports.
Read More:- On Turkey with rift over amid, the European Union struggle to cope with migratory flows.
Dr. Robert Redfield, director of the Centers for Disease Control and Prevention (CDC), has been reassuring the White House and the public that America is well equipped to contain the spread. However, Dr. Nancy Messonnier, director of the CDC's National Center for Immunization and Respiratory Diseases might have deviated from the tone of his message creating confusion. She was recorded saying that "We expect we will see community spread in this country. It's not so much a question of if this will happen anymore, but rather more a question of exactly when."
There have been murmurs over Trump's shortsightedness of not earmarking necessary funds to manage contingencies like this if the country had to face at all. In the past, his predecessors are known to have given medical research and preparedness as top priority.
Click Here to Read More News of America Today