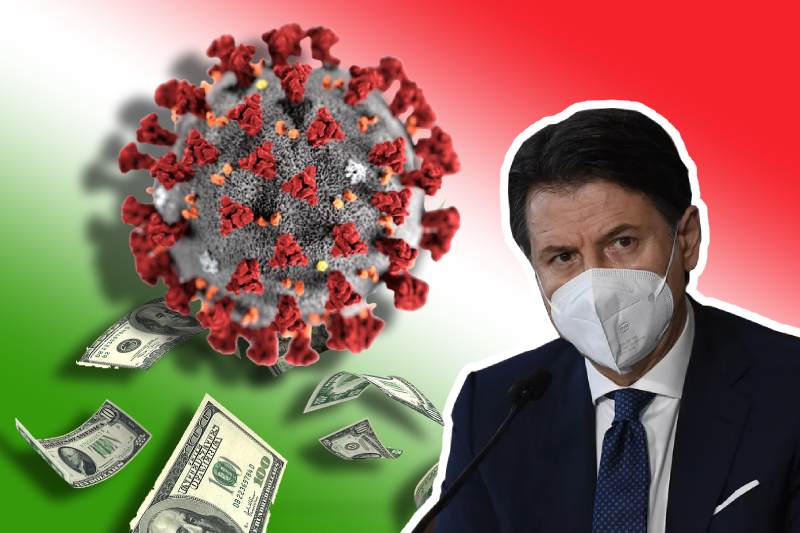 Conte's government
Conte's government under coercion over economic recovery plan for Italy
Recovery plan for Italy: Giuseppe Conte led Italian government is in midst of its future deciding panorama as confrontation between Conte and former prime minister and his coalition ally, Matteo Renzi escalates. 
Renzi has been having an upper hand in this coalition government. The former prime minister has repeatedly threatened of pulling out his Italia Viva party from ruling party provided certain conditions. Renzi is pressurizing government to cease its control over the country's secret services and that it must escalate the Covid-19 vaccines distribution, as Italy struggles to stay afloat with UK coronavirus variant cases being found amid the new wave of cases. Renzi is also coercing government to change its tactics of rebooting fragile economy of Italy.
Conte has been resisting the increasing pressure from coalition allies but is now holding a meeting with party leaders. The key agenda of this meeting will possibly be reshuffling of government. On January 7, Conte will be seeking his ministers' support for government's economic recovery plan. This, as is expected, may prompt Renzi to withdraw Italia Viva party from coalition leading to government crisis.
Renzi has maintained that his ministers are not a part of government for hearsay but because they have strong ideological grounds and that their ideas carry weight. He said, "If these ideas are not liked, then we are not like the others – we will leave our seats. I understand that in times of populism this sounds extravagant, but you can do politics even without institutional positions."
Renzi is mainly concerned about the spending of yet to receive EU recovery fund of €209bn. Italy's share is the largest among all bloc member nations. He said, "I'm in favour of spending it all and spending it well. But if someone wants to spend it badly, they can do so without us."
Renzi's coalition party is not the only one standing cross corners with Conte. Conte is also facing fierce challenge from the far-right Brothers of Italy, the opposition party, which is reportedly calling for vote of confidence and is organizing a petition for it. Over last year, the Brothers of Italy and Forza Italia parties have risen in popularity significantly.
But despite of Renzi's maneuvers it is highly unlikely that it could lead to new elections. This is attributed to Conte's high support among Italian voters. Franco Pavoncello, a political science professor shares his analysis, "I think Renzi wants to create a reshuffle, to show that he has an independent voice that can produce change. He has a small presence in parliament and when you are in a situation of relative weakness, you need to stir things up."