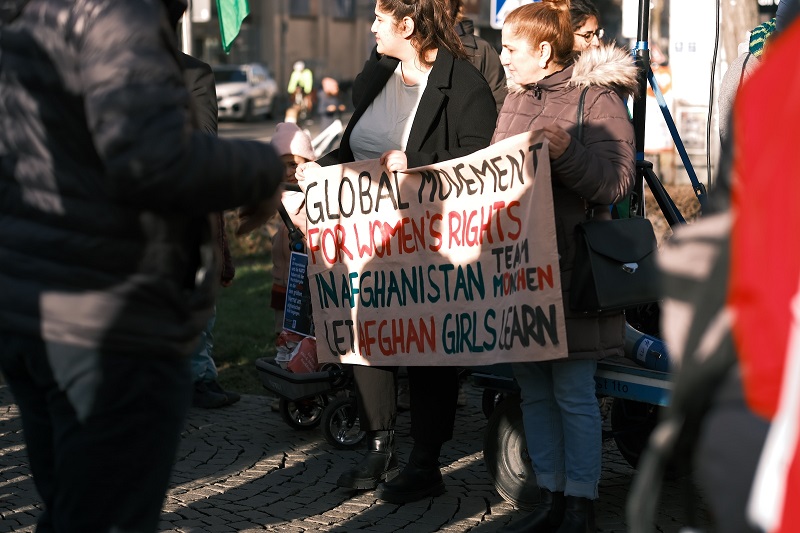 Checking Taliban leader's claims of Afghan women provided with a 'comfortable and prosperous life'
Checking Taliban leader's claims of Afghan women provided with a 'comfortable and prosperous life'
The supreme leader of the Taliban, Hibatullah Akhundzada, released a message Sunday claiming his government has taken the necessary steps to improve the lives of women in Afghanistan, where girls' education after the sixth grade is prohibited and women are banned from public life and work, especially for NGOs and the UN.
The message was distributed in five languages – English, Pashto, Urdu, Arabic, and Dari. It was released ahead of the Eid Al-Adha holiday, set to be celebrated later this week in Afghanistan and other Islamic countries.
In his statement, the Taliban leader said concrete measures have been taken to shield Afghan women from forced marriages and numerous other traditional oppressions, while their Shariah rights have been protected.
Keep Reading
Highlighting necessary steps have been taken for their betterment, Akhundzada said the status of women as "free" human beings have been restored in Afghanistan and it's compulsory for all institutions to help women in securing inheritance, marriage and other rights.
Despite making strong promises of a more moderate rule than their previous period in power in the 1990s, the Taliban have continued to take harsh steps since seizing control of the country in August 2021 as NATO forces were pulling out.
The authorities have cracked down on media freedoms, while banning women from public spaces, including gyms and parks. The measures have drawn strong criticism from the international community, increasing Afghanistan's isolation – at a critical time when its economy has profoundly weakened – and exacerbating a deepening humanitarian crisis.
Akhundzada said the Taliban wants good political and economic ties with the world, particularly with the Islamic countries. He repeated his call for other nations to avoid interfering in the country's internal affairs.