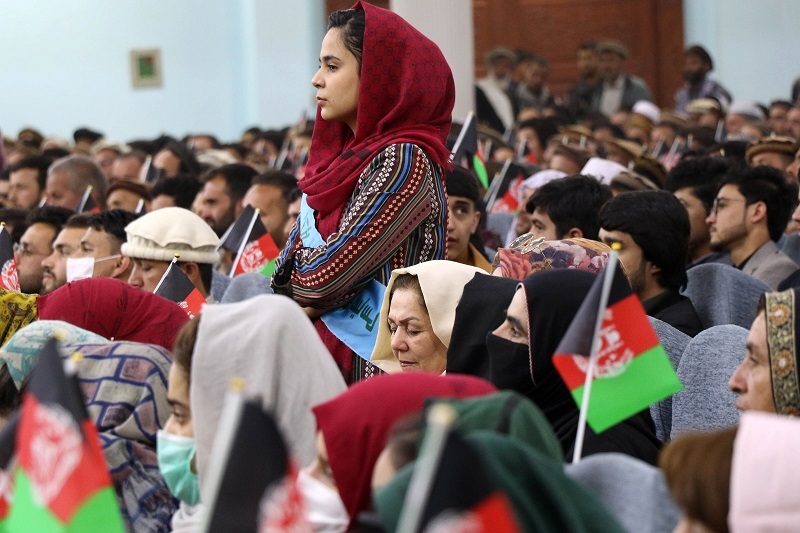 A New Pandemic: Afghanistan's less visible yet urgent health crisis
A New Pandemic: Afghanistan's less visible yet urgent health crisis
"I'm in pain, and I'm not the only one," said a visibly emotional Afghan university student in her early twenties, who tried to end her own life four months back, after the Taliban government last December barred female students from attending university.
She is now being treated by a psychologist. Her words offer an insight into a less visible yet urgent health crisis facing the country – the 'pandemic' of depression, anxiety and suicidal thoughts in Afghanistan.
Psychologist Dr Amal tried to shed further light on the worsening situation, adding she received 170 calls for help within just a couple of days of the announcement from the Taliban. Now, she receives around seven to 10 new calls every day, with most of her patients being young women.
In Afghanistan's deeply patriarchal society, the UN estimates one in two people faced psychological distress even before the armed group took over in 2021.
But experts believe things are now worse than before because of the government's increasing restrictions on women's freedoms, as well as the deepening economic crisis in the country.
Owing to the stigma attached to it, it's extremely difficult to get Afghans to talk about suicide. But a handful of families have agreed to reveal their stories.
Keep Reading
One of them is Nadir. Describing the unfortunate incident in evident pain, he talks about his daughter who took her own life on the first day of the new school term in March this year. He described her as smart, thoughtful and someone who wanted to study and serve the country.
When the authorities shut down schools, the child became extremely distressed and would cry a lot, Nadir said. His wife is also quite disturbed and can't bear to be in the house where their daughter committed suicide, he added.
The UN has revealed its growing concerns over the widespread mental health issues in Afghanistan. "You can barely find someone who is not suffering from a mental illness," said Dr Shaan, who works at a public hospital in Afghanistan.
The psychiatrist said they're not allowed to record or access suicide statistics. The Taliban, meanwhile, says they are not recording suicide numbers, and they didn't provide answers to questions concerning an increase in numbers.
Several families in Afghanistan do not report suicides, owing to the stigma associated with it. In the absence of data, conversation with the locals is the only way to learn the real situation.
Nevertheless, although the women have been hit harder, men aren't free from the impact, psychologist Dr Amal said.
Men in Afghanistan are brought up to believe they should be powerful, she stressed, adding the same men now, however, can't raise their voices and can't provide financially for their families.
In such a depressing and stressful environment, she stressed the need for Afghans to not isolate themselves and instead, talk with friends and families and form a support team.