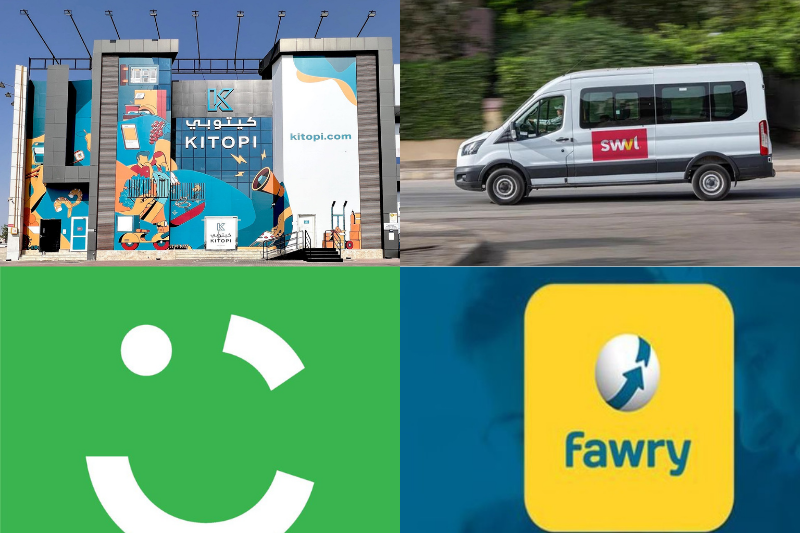 biggest unicorns of middle east in
5 Biggest Unicorns of Middle East in 2022
Forbes has issued a list of top 5 major middle east unicorns as per their valuations. As of December 2021, the Middle East had five unicorns, the startups valued at $1 billion or more.
Two were founded last year, two became publicly traded companies, and one was acquired.
List of Top 5 Biggest Unicorns of Middle East
| | | | | |
| --- | --- | --- | --- | --- |
| Rank | Unicorn | Headquarter | Established | Valuation |
| 1 | Swvl | UAE | 2017 | $1.5 billion |
| 2 | Kitopi | UAE | 2018 | $1+ billion |
| 3 | EMPG | UAE | 2015 | $1+ billion |
| 4 | Fawry | Egypt | 2008 | $1.4 billion |
| 5 | Careem | UAE | 2012 | $3.1 billion* |
*Acquisition Value of Careem
1) Swvl
Swvl, an app for booking buses located in the United Arab Emirates, decided to merge with SPAC Queen's Gambit Growth Capital in July 2021, making it the first 1.5 billion dollar Middle East unicorn to be ranked on NASDAQ.
Swvl transferred its main office to Dubai in late 2019 after being started in Egypt by 3 founders – Mostafa Kandil, Mahmoud Nouh, with Ahmed Sabbah.
With $92 million in funding, it was ranked 2nd on Forbes Middle East's list of the Middle East's 50 Most-Funded Startups for 2020.
Also Read: Top 10 universities in the UAE you need to know about
2) Kitopi
The Dubai-based cloud-kitchen infrastructure became a unicorn in early July 2021 after receiving $415 million in a Series C round sponsored by Softbank Vision Fund 2.
It was one of the largest-ever fundraising rounds in the Middle East and North Africa. The total amount of capital for the company now stands at $804 million.
Mohamad Ballout, Saman Darkan, Bader Ataya, & Andres Arenas launched Kitopi, which stands for Kitchen Utopia, in January 2018.
Through collaborations with more than 200 brands, it runs more than 80 cloud kitchens throughout the UAE, Saudi Arabia, Kuwait, and Bahrain. Kitopi is ranked #1 in Forbes Middle East's list of the 50 Most-Funded Startups for 2021.
3) Emerging Markets Property Group (EMPG)
EMPG, which owns and manages classifieds portals in emerging nations, primarily in the MENA, South Asia, and Southeast Asia areas.
EMPG is combined with the Netherlands-based OLX Group in 2020 for its operations in a number of significant markets, including Pakistan, Lebanon, Egypt, and the United Arab Emirates.
The merger was timed to coincide with a $150 million financing round, bringing the company's valuation to more than $1 billion.
EMPG's flagship businesses are –
Bayut.com in the UAE, Saudi Arabia, & Jordan
Zameen in Pakistan
Bproperty.com in Bangladesh
Mubawab in Morocco, Tunisia, and Algeria
Kaidee in Thailand
It operates in 16 countries and employs 6,750 people across 10 brands.
4) Fawry
Fawry, one of the first startups to tap into Egypt's fintech, made its market capitalization exceed $1 billion in August 2020, then $1.4 billion on December 28, 2021.
The e-payment company, launched by Ashraf Sabry that listed on the Egyptian stock exchange in 2019, allows users to pay bills as well as repaying electricity bills, paying traffic fines, and renewing car licenses.
Fawry executes an estimated 3 million transactions per day, reaching an estimated 35 million users, thanks to its network of 36 member banks, mobile platform, and over 250,000 agents.
Also Read: Top 10 Richest Countries In Asia You Need To Know About
5) Careem
Careem was valued at $1 billion in a funding round in 2016, after rapidly scaling to over 100 cities in 14 countries throughout the Middle East & South Asia.
Careem was started by founders Magnus Olsson, Abdullah Elyas, and Mudassir Sheikha and was acquired by Uber for $3.1 billion in 2020, making it the largest technology deal in the Middle East.
Following the completion of the contract, both entities continued to offer regional services under their respective brands.