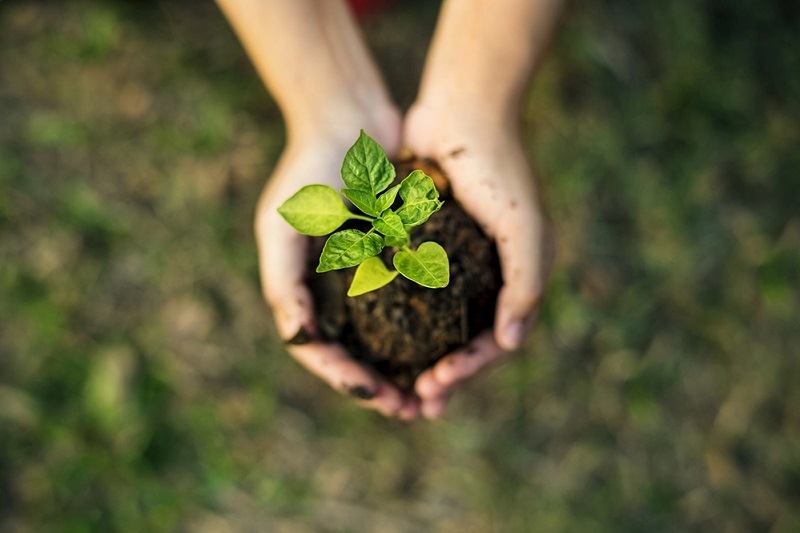 10 easy steps to live a more sustainable better life
10 Easy Steps To Live A More Sustainable & Better Life
Together we can create a prosperous and sustainable future, in which nature is not only protected, but revitalized, and we can deliver a healthy planet to our children and theirs.
Every day we experience how beautiful the world and our nature can be. We believe that change is something to be taken into your own hands.
Also Read: Top 10 Most Powerful Businesswomen In The MENA Region
That's why we've put together 10 simple suggestions on how we can all be more mindful of our lives and make everyday life more sustainable.
List Of 10 Tips For Greater Sustainability In Everyday Life
1) Green Your Plates
Meat production is the second-largest source of greenhouse gas emissions, as well as a major contribution to deforestation, biodiversity loss, and water pollution.
Just one vegetarian meal per week can save the equivalent of 1,160 miles in annual greenhouse gas emissions.
Peanuts are a good source of plant-based protein and an excellent meat substitute. Protein, heart-healthy fats, fiber, and antioxidants abound in them.
2) Buy Consciously
Buy consciously to waste less food. You have to think carefully about what foods you need: a shopping list helps a lot.
And if you've bought too much, there are sure to be food swap concepts in your neighborhood where you can pass out food.
3) Fresh & Organic Foods
Is it necessary to eat strawberries in December? Or low-priced meat from the discount supermarket?
Try to buy seasonal products and, above all, regional products. Many fruits and vegetables are grown in distant regions and transported thousands of kilometers, producing huge amounts of CO2.
If you want to go one step further, buy "organic" food, which is produced under conditions of strict environmental protection.
4) Apply Reusable Concept
Do you go shopping? Think of your own reusable carry bag, container or net for your purchases. Need a caffeine fix on the go?
Even if you forgot your own glass, it doesn't have to be the disposable one. Many vendors are now involved in reusable concepts.
Simply return your rented reusable cup to go to any participating location – a real alternative.
Like many other tips to be more sustainable, carrying your own containers on a daily basis requires a bit of "practice". But once you get used to it, it's very easy.
5) Reduce Packaging
Packaging is important and has many benefits:
Packaging protects products from damage,
Contamination or loss of quality
Simplifies transportation and storage.
They also prevent food from spoiling quickly. Thanks to its longer life, less food is thrown away. But many products are unnecessarily packaged.
Therefore, consciously buy products that are not packaged or that are poorly packaged. Buying from the farm or the weekly market is also a good way to save on food packaging.
If the use of the containers cannot be avoided, it is important to dispose of them properly so that they can be recycled.
6) Repair Instead Of Buying New
In our throwaway society, it is often cheaper to buy a new product than to repair an item. Give broken appliances and faulty clothes a second chance. It's worth it.
Repairing not only protects the environment and your wallet, but also makes you more conscientious and happier than buying something new.
7) Prefer Bicycle Instead Of The Car
Riding a bike is not only fun. When you exercise outdoors, you boost your immune system and protect the climate at the same time.
However, like other tips for being more sustainable, it can be difficult to do without the car at first, as family routines have to be planned in advance.
Also Read: 5 Busiest Airports In The World After COVID Pandemic
Maybe it's better to try cycling instead of driving, either to go shopping, to work or for a short trip.
8) Nearby Garbage Disposal
Even in the most beautiful places in the world, we come across rubbish that has been carelessly thrown away.
Traces of our consumer behavior are now almost everywhere and plague humans and animals.
To actively protect our planet from the avalanche of waste, you can try to consume less packaged products and dispose of waste correctly.
Do you want to have a visible impact? Every day collect five pieces of garbage that you find on the edges of the road or in the parks.
For example, when running, on the way home from work/school, or when visiting a park or playground.
9) Practice Sustainable Fashion
Clothes define the individual: therefore, buy sustainable, ecological and fair clothes. By using organic materials or recycled fibers, sustainable clothing manufacturers guarantee environmentally friendly products and sustainable production.
In this way, energy and resources can be conserved and environmental toxins are not used.
You can often easily repair your clothes yourself and at the same time improve their appearance. If this is not possible, dispose of your clothes in an environmentally friendly way.
10) Reduce Energy Consumption
Consumption can be reduced in almost all areas of the home with simple tricks.
Many of your appliances work continuously, in stand-by mode, and as a consumer you hardly pay attention to them. Your television, for example, works in standby mode for about 20 hours a day.
Wrap Up
These are the 10 simple steps to living a more sustainable life. Remember that the biggest achievements can't be seized in one day.
But if we all have a new vision of the future in mind, and constantly take small steps towards improvement, then we have the potential to change the world.