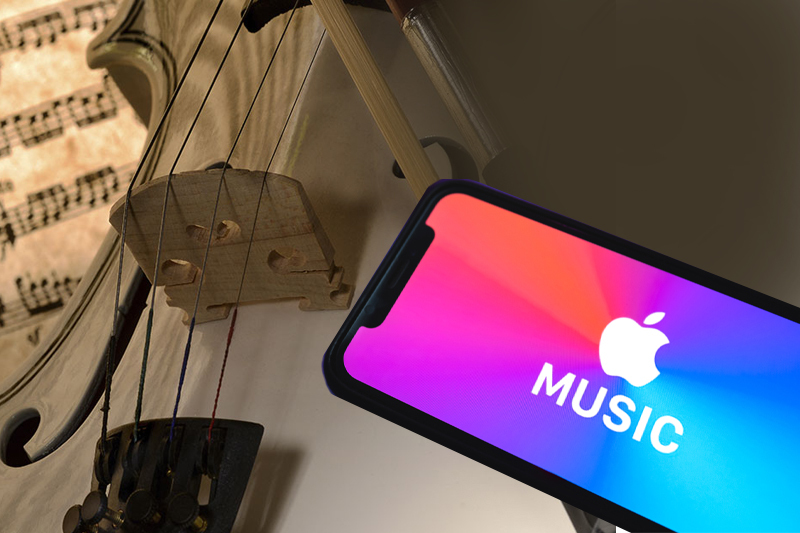 Why Apple launched an iPhone app dedicated to classical music
Why Apple launched an iPhone app dedicated to classical music
Apple Inc, an American multinational technology company, has launched an iPhone app dedicated to classical music. It has released a standalone Apple Music Classical application for classical music.
People can pre-order Apple Music Classical from the App Store. It is reportedly available exclusively to iPhone users running iOS 15.4 and the latest versions. According to the company, iPad, Mac, Android, and Windows users can use this application. Customers need to buy an Apple Music subscription to use the app. A solid internet connection is also required to use the app. This application is available across the world except in China, Japan, Korea, Russia, Taiwan, Turkey, Afghanistan, and Pakistan. AirPods users can enjoy spatial audio with zero ads.
However, why did Apple launch an iPhone app dedicated to classical music? The company released a support document to explain the reasons. According to the company, the app would  support classical music's complex metadata structure.
Keep Reading
Apple said in a document, "Classical music is different. It has longer and more detailed titles, multiple artists for each work, and hundreds of recordings of well-known pieces. The Apple Music Classical app is designed to support the complex data structure of classical music."
The company claimed in a report that the app would make classical music easily searchable, browsable, and accessible for beginners. The app reportedly offers more than five million classical music tracks to users.
Apple Music Classical app
Apple Music Classical app features Listen Now, Browse, Library, and Search tabs. It is quite similar to the regular Apple Music app. Users can get personalized recommendations on the Listen Now tab. Users can bookmark music tracks on the Library tab. The search tab is used for searching the music.
Earlier, the company said that the app would offer "the world's largest classical music catalogue" to music lovers.