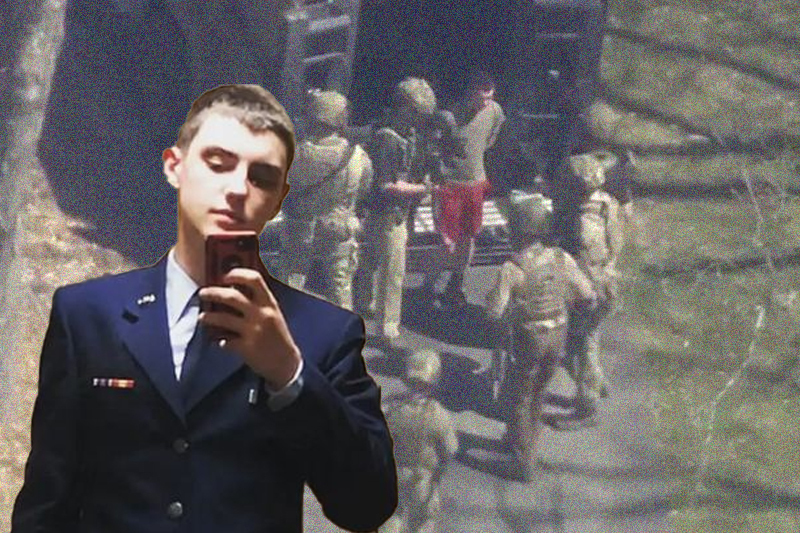 Who is Jack Teixeira, the 21-year-old arrested over leaked Pentagon documents?
Who is Jack Teixeira, the 21-year-old arrested over leaked Pentagon documents?
At least 50 but perhaps more than 100 classified Pentagon documents have been circulating online for quite a number of months now.
Initially posted on Discord – a platform popular with gamers – the documents contain sensitive details on the war in Ukraine, in addition to intelligence about numerous countries across the globe, including allies.
Pentagon officials are quoted as saying the documents are real. A document dated March 23, without elaborating on their location or the activities they are involved in, revealed a small number of Western special forces are operating inside Ukraine.
After an intense ongoing investigation, 21-year-old US Air Force National Guard member Jack Teixeira was arrested Thursday, with his first court appearance set for Friday in Boston. He is potentially the leader of an online gaming chat group where the files were leaked.
Keep Reading
Officials said Teixeira will be charged under the Espionage Act, which criminalises the release of classified defence information. Aerial footage from Thursday showed officers making an arrest at the man's family home.
It happened in Dighton, a quiet town about an hour to the south of Boston. Roads in the area were blocked while the arrest was being made. The suspect was taken into custody "without incident", US Attorney General Merrick Garland mentioned in a brief statement.
According to his service record, Teixeira joined the force in 2019. He holds the rank of Airman 1st Class – a relatively junior position.
When questioned about how such a young airman had access to the classified documents, defence department spokesperson Brigadier General Pat Ryder said across the US military, personnel are entrusted "with a lot of responsibility at a very early age".
So far, no further details on the probe or the motive behind the leaks are available. Nevertheless, Gen Ryder said the leak was a "deliberate criminal act". Pentagon is continuing to work to fully understand the scale and impact of these leaks.