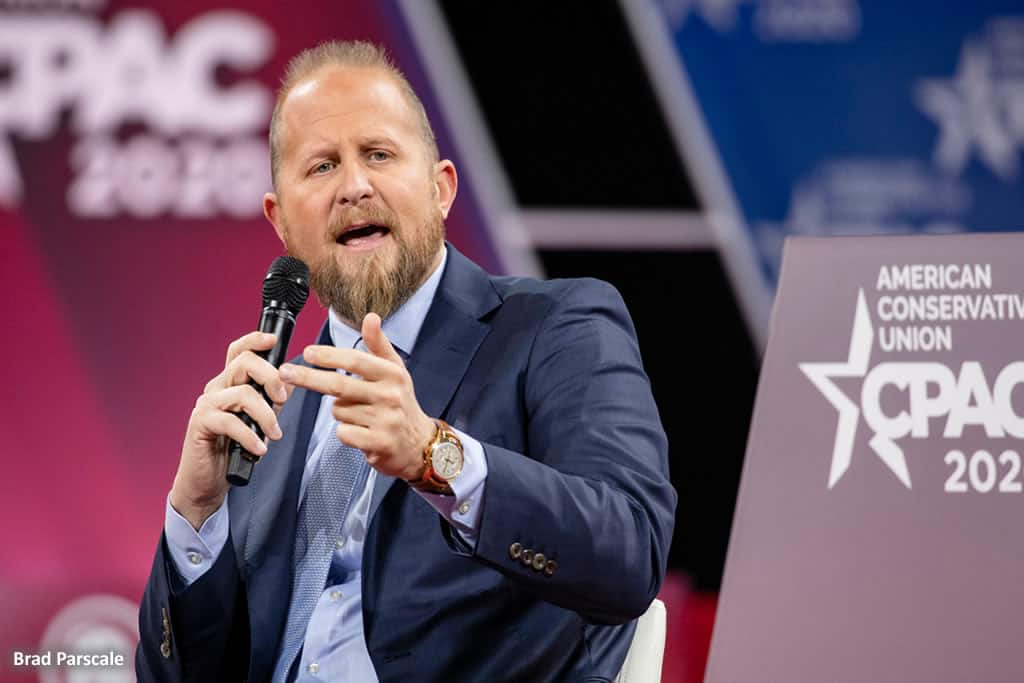 Watchdog group files complaint against President Trump's campaign for money laundering
A complaint has been filed with Federal Elections Commission against President Donald Trump's campaign over no transparency in spending money. A nonpartisan campaign finance watchdog group has accused the campaign of laundering millions of dollars in donations via many companies, some of which have been connected to former campaign manager for President Trump, Brad Parscale.
The watchdog group, the Campaign Legal Centre has alleged in the complaint that the Trump campaign along with an unauthorized joint financing committee sent approximately $170 million to companies and firms but failed to show transparency towards public regarding the expenditure description of the amount, rendering the whole transaction against the law.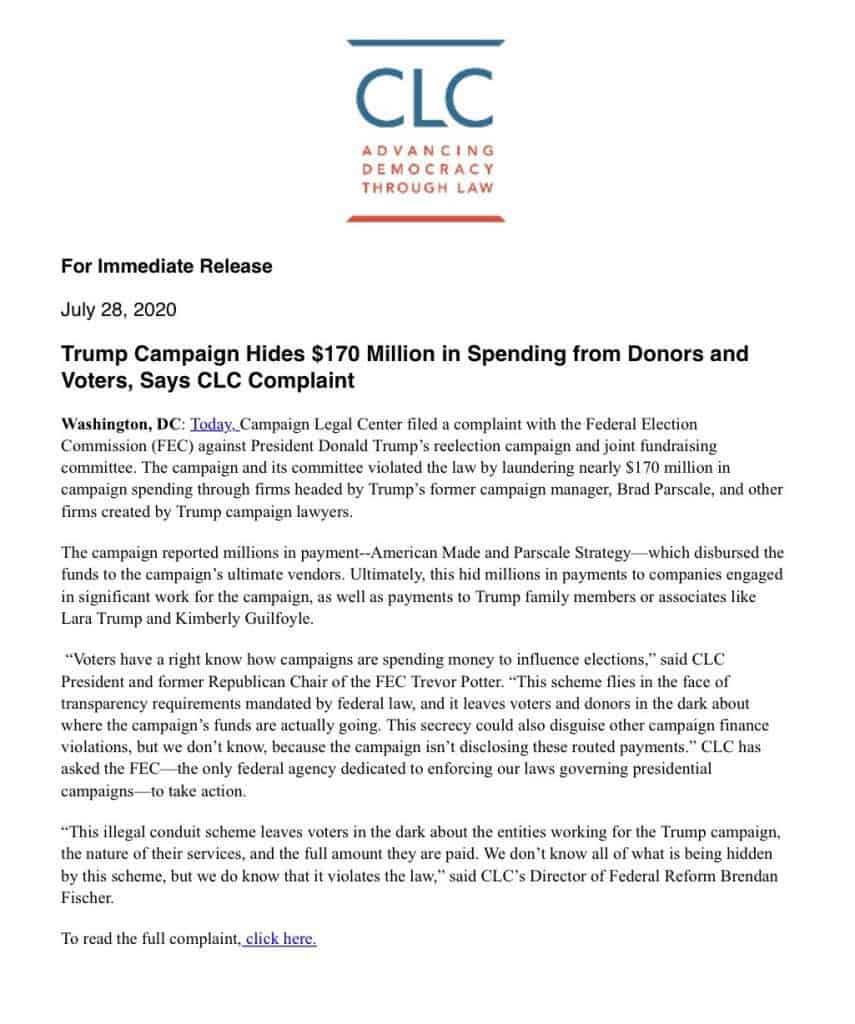 The firms who received the laundered money have been mentioned by the group and include American Made Media Consultants. This company is founded by Parscale, whose another company Parscale Strategy too is listed in the complaint. Interestingly, American Made Media Consultants has been the largest vendor for Trump's campaign with expenditure of over $100 million.
Trump's campaign, former campaign manager Brad Parscale and many campaign lawyers for Trump have been accused by Campaign Legal Center for passing money through the mentioned firms in an attempt to hide spending details and the where the funds were finally directed to. Complaint has also listed mobile app for Trump's campaign. The complaint alleges that no direct payments have been made to Phunware, the developing company of mobile app.
Trevor Potter, founder and President of Campaign Legal Center, who is former Republican chair of the FEC said, "Voters have a right to know how campaigns are spending money to influence elections. This scheme flies in the face of transparency requirements mandated by federal law, and it leaves voters and donors in the dark about where the campaign's funds are actually going."
Here is Coinbase's response to the FSB's stablecoin consultation. Tether is a failure.. pic.twitter.com/QN7FHz9YUH

— Silver Watchdog (@Silver_Watchdog) July 29, 2020
In response, Trump's campaign has condemned all the accusations and has defended American Made Media Consultants use legal. Tim Murtaugh, campaign's communications director has said, "American Made Media Consultants is a campaign vendor responsible for arranging and executing media buys and related services at fair market value. It does not earn any commissions or fees." "It builds efficiencies and saves the campaign money by providing these in-house services that otherwise would be done by outside vendors. The campaign reports all payments to it as required by the FEC. The campaign complies with all campaign finance laws and FEC regulations", Murtaugh elaborated.
ALso Read:- The geopolitical challenge for space control