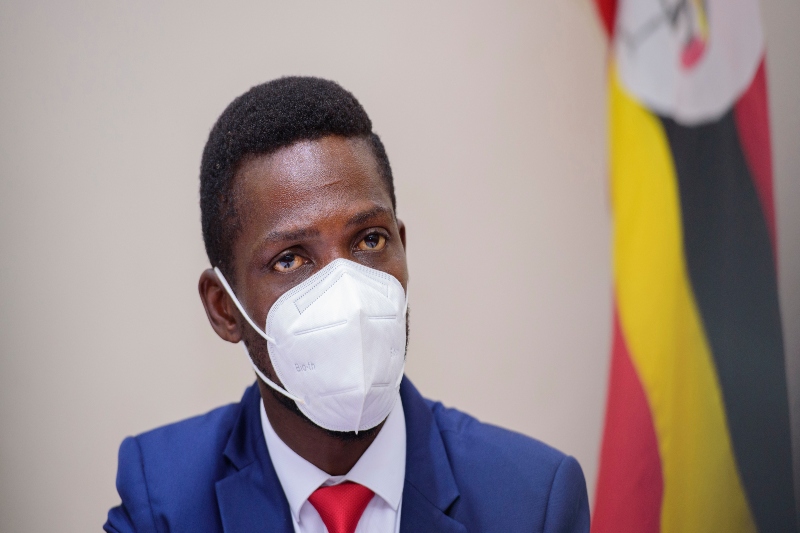 Uganda election
Uganda election: Pop star takes on veteran president in historic poll after election campaign spewed with violence
Last updated on January 16th, 2021 at 05:30 am
Uganda election: This season of election campaigns in Uganda saw violence, the extremism that was never seen in a generation. After one of the most closely watched campaign, Ugandans are ready to go to polls on Thursday. This election holds special attention as a pop star turned politician, Bobi Wine is standing against to depose the veteran president Yoweri Museveni, who is ruling the nation since 34 years. 
The challenge between Museveni and Wine is symbolic of continent-wide struggle between generations where the seasoned and ageing leaders re refusing to hand over the command to younger generation, which is all set to mobilise against them. Wine, who is one of the nine opposition contenders against Museveni, has support of young Ugandans, courtesy his campaigning against corruption. The median age of people in Uganda being 15.7, this places Wine in a promising situation.
Wine supporters were attempted to suppress through violence by security forces during the election campaigning. This points directly to existential threat that Museveni might be experiencing to his sixth term in power. Museveni has consistently accused Wine of being a traitor planning a "foreign backed insurrection".
The whole sequence of events that led to Wine contend in elections was made possible after the Uganda MPs brought about changes in Constitution to remove age limits on who can stand for presidential election.
Violence had ensued after Wine confirmed his candidacy officially, leading to death of 55 people in November. Multiple times Wine was also refrained from campaigning and was detained. Past few days military tanks and helicopters have patrolled the capital city of Kampala, displaying government's force.
Uganda's communications regulator has ordered internet blocking of all social media platforms and messaging apps until further notice. This is another attempt by government to compromise integrity of elections. Facebook and Twitter are one of the prominent apps blocked by various network providers in Uganda.
Amid internet shutdown and escalating tension, polling stations have opened across the country. Polls opened at 7:00 local time and will be open for voting till 16:00. Election Commission has said that all registered voters who by closing time will be in queue will be permitted to vote.