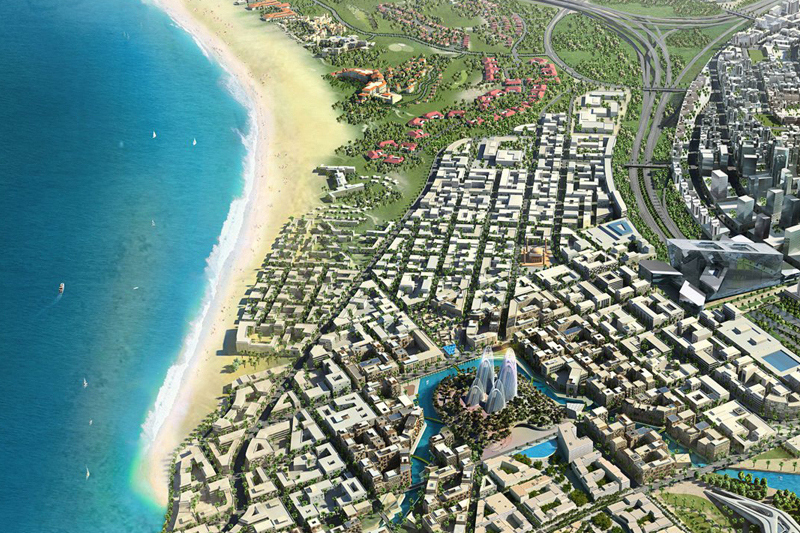 uae's climate action triumph saadiyat island's farmer creates sustainable oasis in desert
UAE's Climate Action Triumph: Saadiyat Island's Farmer Creates Sustainable Oasis in Desert
On Saadiyat Island, in the midst of the hot Abu Dhabi desert, an astonishing story of sustainability and creativity is developing. Mr. Abdullah Al-Falahi, the island's first farmer, has achieved the seemingly impossible – lush crop growth in the center of the dry desert, defying all odds and creating a veritable sand miracle.
Mr. Al-Falahi's vision and drive have brought life to Saadiyat Island's bleak terrain, demonstrating the UAE's steadfast commitment to climate action and sustainability. His is a narrative of perseverance, dedication, and pioneering tactics that have propelled the UAE to the forefront of global efforts to address climate change.
Mr. Al-Falahi recently revealed the secrets to his success in an interview. He has transformed the desert into a thriving oasis by utilizing cutting-edge technology and sustainable farming practices. Drip irrigation is one of his creative approaches; it sends water straight to the roots of plants, conserving water and decreasing waste. He also employs organic fertilizers created from locally sourced materials, avoiding the usage of potentially dangerous chemicals.
Mr. Al-Falahi's ecological techniques, however, extend beyond irrigation and fertilizers. He uses crop rotation, natural predators to combat pests, and a varied range of crops to enhance biodiversity. This not only helps to maintain the delicate environmental balance, but also results in flavorful and nutrient-rich produce.
Keep Reading
Mr. Al-Falahi's farming endeavor on Saadiyat Island has been a resounding success. His farm is now a beautiful sanctuary of greenery in the midst of the dry countryside, with a bounty of fresh fruits, vegetables, and scented herbs. Visitors from all over the world are rushing to see this breathtaking site, and locals are encouraged by Mr. Al-Falahi's foresight.
Aside from the environmental impact, Mr. Al-Falahi's enterprise has also produced job opportunities and promoted regional economic growth. His farm has become a center of innovation, attracting both specialists and fans. Mr. Al-Falahi's trailblazing effort has established Saadiyat Island as a symbol of sustainability and innovation, demonstrating the UAE's innovative and forward-thinking approach.
The UAE has consistently been in the forefront of worldwide efforts to combat climate change and promote sustainability. The achievement of Saadiyat Island in growing crops in the desert is a monument to the country's imaginative strategy and constant dedication to protecting the environment and building a sustainable future. Mr. Al-Falahi's tale serves as a shining example to farmers all over the world, demonstrating that with inventiveness, determination, and sustainable techniques, even in the toughest of situations, the impossible can be accomplished.
Mr. Abdullah Al-Falahi, Saadiyat Island's first farmer, is establishing a legacy that will inspire future generations as he cultivates his desert paradise. His extraordinary accomplishments on Saadiyat Island indicate that the UAE has always been a forerunner in climate action and sustainability, setting an example for the rest of the world to follow in the battle against climate change. His tale exemplifies the UAE's progressive attitude, demonstrating that with creativity and determination, even the most difficult environments can thrive with sustainable farming practices.