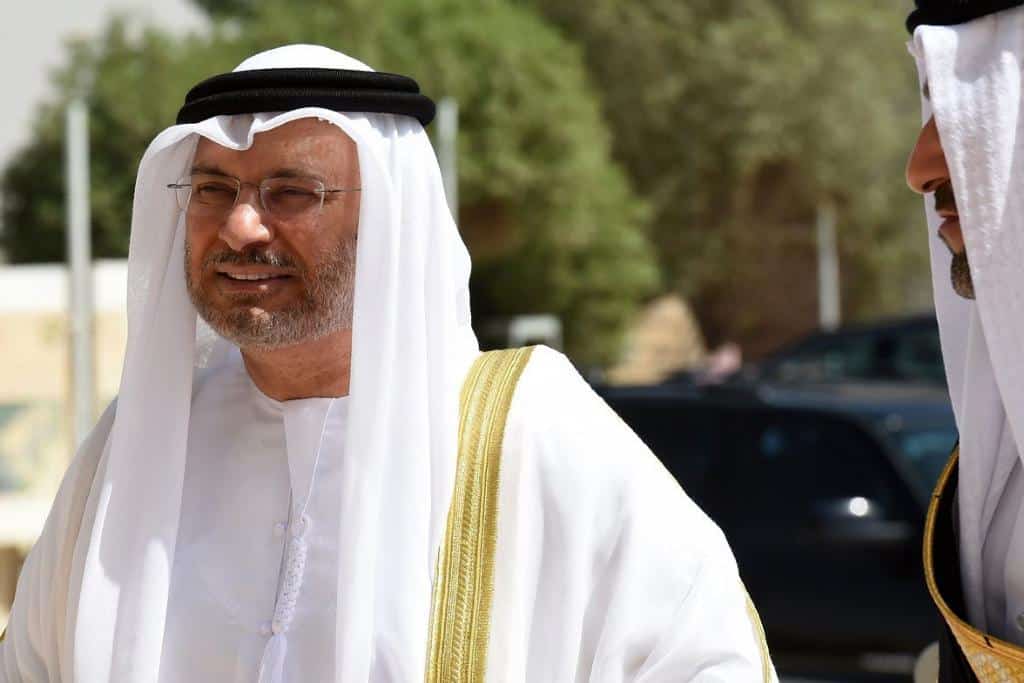 UAE Foreign Minister Gargash: "we are working for an immediate ceasefire in Libya"
The United Arab Emirates Foreign Minister Anwar Gargash said on Twitter that "the war drums that beat Sirte threaten serious development and serious humanitarian and political consequences." Minister Gargash added that the UAE are calling for an immediate ceasefire and the prevalence of wisdom, to start a dialogue between the Libyan parties within clear international references, ignoring the regional instigation and its objectives.
طبول الحرب التي تقرع حول سرت في ليبيا الشقيقة تهدد بتطور جسيم وتبعات إنسانية وسياسية خطيرة.
وندعو من الإمارات إلى الوقف الفوري لإطلاق النار وتغليب الحكمة، والدخول في حوار بين الأطراف الليبية وضمن مرجعيات دولية واضحة، وتجاهل التحريض الإقليمي وغاياته.

— د. أنور قرقاش (@AnwarGargash) July 14, 2020
On Monday, the Minister underlined Abu Dhabi's efforts in collaboration with its partners to return oil production to Libya as soon as possible, noting the importance of guarantees to prevent oil revenues from "prolonging and fueling the conflict."Previously, the National Oil Corporation (NOC) accused the Emirates of being behind the renewed shutdown of Libyan oil production after exports resumed last Friday. The NOC had also invited, in a statement, the United Nations Security Council to prosecute the countries responsible for the closure process.
"NOC has been forced to declare force majeure on all oil exports from Libya to limit its contractual liabilities". Affirmed NOC in a note released on Sunday, highlighting that the Libyan oil exports restarted on Friday 10 July with the loading of the oil tanker Kriti Bastion at Es Sider. "However, Khalifa Hafter's armed forces on 11 July ordered a halt to further exports, reversing their cooperative posture in negotiations. NOC has been informed that the instructions to shut down production were given to Haftar by the United Arab Emirates".
NOC said, adding: "This is gravely disappointing, especially following repeated statements by very senior representatives of the UAE last week in support of international efforts to restart oil production in Libya. Wagner and Syrian mercenaries now occupy Es Sider oil port and Wagner and Sudanese mercenaries are camped within the vicinity of the Sharara oil field, preventing Libyan oil from flowing".
Gargash' statement comes as the Turkish Foreign Minister Mevlut Cavusoglu rejected a ceasefire in Libya on Monday.Agreeing to a ceasefire would be dependent on the withdrawal of the Libyan National Army (LNA) led by commander Khalifa Haftar, Cavusoglu had said.Libya has been mired in conflict since the fall of colonel Muammar Gaddafi in 2011, but since 2019, fighting between the Libyan National Army (LNA) led by Khalifa Haftar and the forces aligned with the Government of National Accord(GNA) has escalated as foreign involvement has intensified.
Also Read:- Europe remains 'divided' overpolicy of face masks during COVID-19