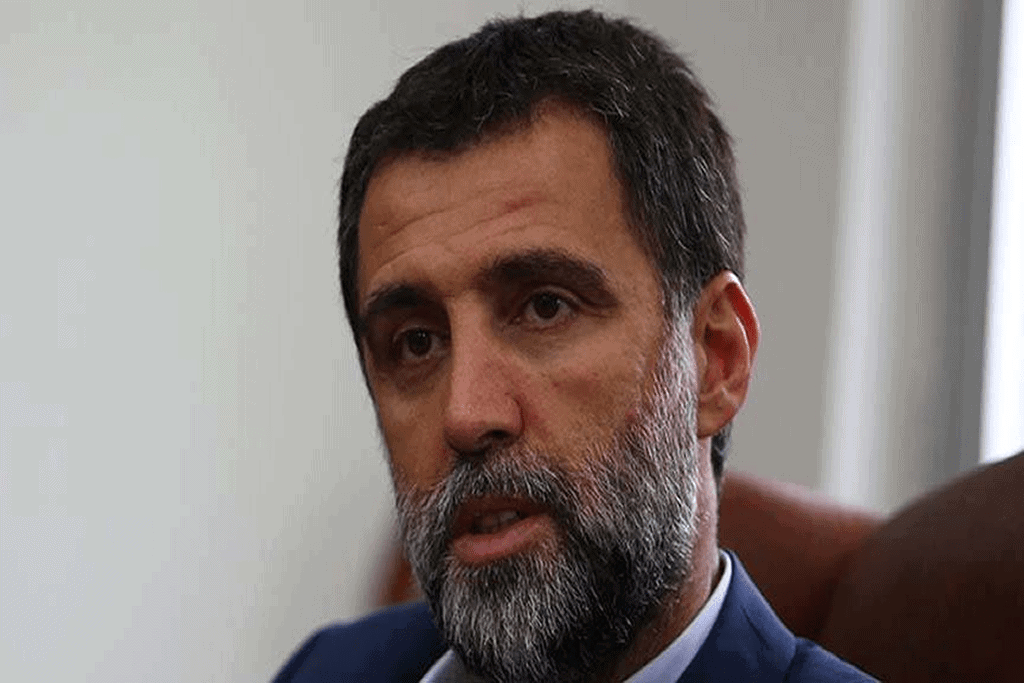 Turkey, Hakan Sukur against Erdogan: "Fight for justice and human freedom"
Do you remember Hakan Sukur? The former Turkish striker, 48 years old, a past in Italy with the shirts of Turin, Inter and Parma and holder of the record of the fastest goal in the World Cup gained during the match Turkey-South Korea 2002, final for third place, goal after 10 seconds and 8 cents, today he is forced to be an Uber driver on the streets of Washington and to sell books in the USA. The reason? Contrasts with Turkish President Erdogan. "He took everything away from me, I have nothing left." Says Sukur talking to Italian media, stressing that he is not a traitor.
Sukur, who retired in 2008, decided to pursue a political career by siding with Erdogan's party (AKP), so much so that he was elected parliamentarian in 2011, but the idyll ended soon. In 2016 the beginning of the nightmare, when he was accused of participating in the failed coup and of being close to Fetullah Gulen, former ally and subsequently enemy of the Turkish president.
Accusations that today the former Inter player, in a harsh outburst at Welt am Sonntag, rejects the sender: "Golpe? What would have been my role? Nobody can explain it. I have always done legal things. I am not a traitor or a terrorist. I am an enemy of the government, but not of the state or the nation, I love my country".
Hakan Sukur has been literally persecuted in recent years, he and his family. "Thanks to the party my popularity had increased. Then when the hostilities started everything changed. I received constant threats after each declaration" confessed the ex-Galatasaray.
"They threw bombs in my wife's boutique; my children were mistreated in the street. My father was imprisoned and all the assets were confiscated". He revealed, confessing that forced therefore to emigrate to the United States, initially the problems continued there too: "I managed a coffee shop in California – he explains -, but strange people came to the bar playing Dombra music, defined by the AKP as the music of real Turks".
Intimidations that seem to have ceased today, even if Sukur is forced to sell books and take people for a walk through the Uber application. Hoping to be able to return freely to Turkey, here is a message to Erdogan: "Return to democracy, justice and human rights. Interested in the problems of the people. Become the president that Turkey needs."
The situation facing him is not unique. Indeed, his situation is in many ways emblematic of the wave of repression that has gripped Turkey with Muslim Brotherhood leadership. On Tuesday, another landmark verdict is expected in the case of the businessman Osman Kavala and 15 others accused of conspiring to overthrow Erdogan government. Despite failing to produce a shred of evidence to support their claim, the prosecution has nevertheless sought life in prison for them.
To read more News From Europe
Read More:- Canada Government Will Talk Instead Of Use Hard Hand On Protestors