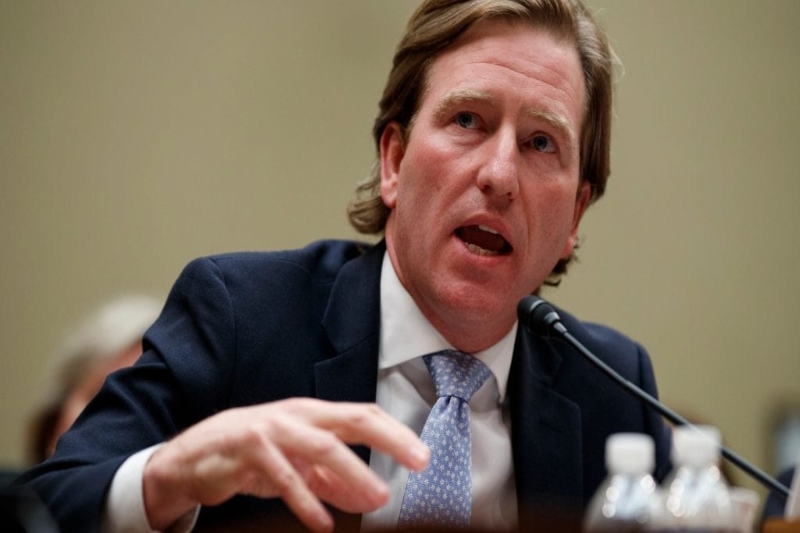 Trump continues his sacking streak: Fires top DHS official who refuted his rigged election claims
Trump continues his sacking streak: President Donald Trump is not willing to concede the election result and transition peacefully the office with President-elect Joe Biden. He is continuing his streak of sacking top federal officials, who at any point have opposed him and failed his 'loyalty test'. He is then replacing them with his fanatic loyalists, raising concerns over his end game.
The latest addition to this list is Christopher Krebs, a top official at Department of Homeland Security who made sure of secure elections leading the agency's efforts and was vocal about rejecting unfound claims of rigged election and ballot fraud. Krebs headed DHS's Cybersecurity and Infrastructure Security Agency (CISA) and ensured successful protection of election offices' system at state and local levels.
President Trump fired Chris Krebs on Tuesday. He tweeted claiming Krebs's statements of election security as inaccurate. Tweet said, "The recent statement by Chris Krebs on the security of the 2020 Election was highly inaccurate, in that there were massive improprieties and fraud – including dead people voting.."
Krebs too took to Twitter on Tuesday refuting allegations of election system manipulations. He said, "59 election security experts all agree, 'in every case of which we are aware, these claims either have been unsubstantiated or are technically incoherent.'"
Krebs centrally debunked Trump camp's consistent allegations of stolen November election.
Following Trump's tweet on Tuesday, Krebs's deputy, Matthew Travis was called in by Acing DHS Secretary Chad Wolf, and was told of White House overruling of CISA's succession plan. This meant Travis would not be the acting director and forcing him to present his resignation.
Trump and his allies have been claiming of rigged election and ballot fraud and have filed series of lawsuits in several key states, but no evidence has been presented to support these allegations, rendering them null and void. President has been aggressively using his favorite magic wand Twitter to post series of unsupported allegations. Twitter didn't waste any time to flag them all as 'disputed'.
Krebs has been quite vocal in dismissing President's claims of voter fraud through his Twitter account, including his latest tweet about election security, which did not go well with the President. This included earlier similar assessments and refutes by his agency, also on its 'RUMOUR CONTROL' web page. Krebs told his associates that he was expecting to be fired by the edgy President.
After being fired, Krebs tweeted, "Honored to serve. We did it right. Defend Today, Secure Tomorrow. #Protect2020."
Krebs was close to former DHS secretary Kirstjen Nielsen and worked closely with him. Nielsen resigned in April 2019 after rift with President Trump over immigration and election security. Krebs close association with Nielsen is also said to be a reason for his dismissal.
The decision is not sitting well with many officials in cybersecurity sector and DHS who believe that under Krebs the agency boosted its service and capabilities against domestic and foreign threats.
John Mitnik, former DHS general counsel who was also fired last year by Trump said in a tweet, "This is outrageous but not surprising – @realDonaldTrump has made a habit of firing those who are highly competent, have integrity and courage, and stand up for the #RuleOfLaw."
Trump last week had fired many Pentagon officials, including Defence Secretary Mark Esper, rendering chaos in Washington. The next in line to be fired are speculated to be CIA director Gina Haspel and FBI director Christopher Wray before Trump leaves White House in January.
Krebs has been active with his efforts to improve security of state and local election system and had conveyed of his determination before the 2018 elections. He called 2020 election as "the big game". Under his leadership, CISA along with many other federal agencies, improved coordination with social media platforms and state officials before 2020 election.
Now with Krebs and Travis out of picture, the next in line of succession is Brandon Wales, who is CISA Executive Director.