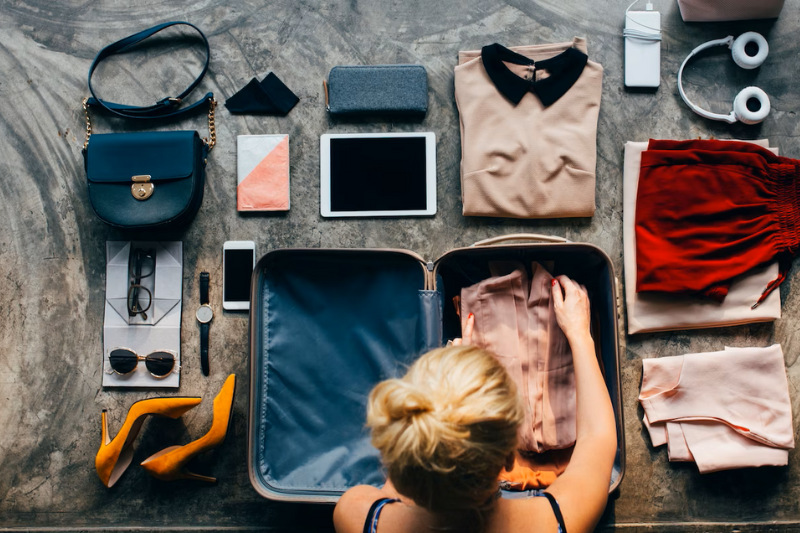 the ultimate guide to what to bring on your next trip
The ultimate guide to what to bring on your next trip
So, you have settled down on a destination and finally booked your tickets. With all the arrangements fulfilled, your bags are certainly packed, figuratively. Now there is only one thing standing between you and your next trip: PACKING!
For many, packing could be the most stressful part of trip preparations. But it doesn't actually have to be so chaotic. No matter where you go, you don't always have to spend your holiday money on purchasing things you meant to pack. Read on for our suggestions.
Becoming A Pro At Packing For Vacations
1. Don't leave home without ensuring you have adequately met the requirements set by your pre-departure checklist. While someone embarking on a trip shortly would have probably thought of passports already, check the expiration date as some countries necessitate six months' validity.
2. If you actually have to get your password renewed, make sure you leave plenty of time as peak vacation periods could introduce major disruptions. Furthermore, visa requirements could also change over time. So avoid assuming the same arrangements would continue.
3. While booking in advance can often save you money, the importance of travel insurance can never get overhyped. Provisions for trip cancellation, trip interruption or baggage delay can help shield your travel investment from potentially significant harm.
4. A major part of travel insurance is health insurance. Don't assume the benefits you reap in your home country will be available abroad, too. In addition, sort out your medical matters and get a health checkup at your doctor's and dentist before you hit the road for adventure.
5. Several countries require prior immunisations. You can usually get any necessary jabs at your local health clinic. Try to read through travel advisories as far in advance as possible in case you need to take full courses of immunisations before you travel.
Keep Reading
Our Tried And Tested Tips For Packing Light
1. The less you can carry with you, the easier your journey will be. We believe a proper personal packing list is the only real secret to travelling light. Treat the list as a contract you made with yourself and ensure you never pack anything that isn't on it.
2. Learn about luggage as most bags on the market are designed to facilitate easy sale, rather than convenient lightweight travel. Learn about fabrics, zippers and shapes. You may even discover a wheeled bag isn't always the best option to efficiently transport one's belongings.
3. Avoid liquids and gels as they are heavy, prone to leakage and arouse suspicion among security. Furthermore, remember just three pairs of underwear can take you anywhere! In other words, plan to do some laundry on your next trip. It doesn't have to be meticulous, though.