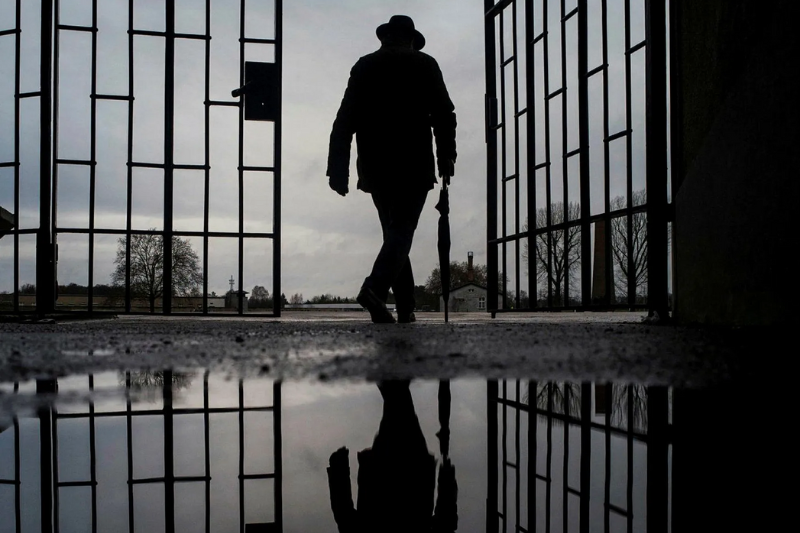 germany 98 year old former nazi guard charged as accessory to murder
Germany: 98-year-old Former Nazi Guard Charged As Accessory to Murder
A 98-year-old man, who was a guard at the Nazis' Sachsenhausen concentration camp between 1943 and 1945, has been charged as an accessory to murder. He is accused of having supported the cruel and malicious killing of thousands of prisoners as a member of the SS guard detail.
Prosecutors highlighted that a psychiatric report in October 2022 found the suspect fit to stand trial. The man, name not released, has been charged with more than 3,300 counts of being an accessory to murder.  This case was filed at the state court in Hanau. It will now see whether the case will be trialed. If it goes into trial, the German citizen will be tried under juvenile law because of his age at the time the alleged crimes were committed. 
Keep Reading
It should be noted that German prosecutors have time and again brought up cases under a precedent set in recent years, prosecuting people who helped a Nazi camp function as an accessory to the murders there. However, they don't have direct evidence that the accused persons actually participated in a specific killing. In a similar case, a regional court in Neuruppin in July sentenced a 101-year-old man, who worked as a Nazi concentration camp guard during World War II, to five years in prison for complicity in war crimes. It's not known whether he was actually imprisoned or not. 
Charges of murder and being an accessory to murder are not subject to a statute of limitations under the Germany law. Reports say over 200,000 people were held at Sachsenhausen, just north of Berlin, between 1936 and 1945. Thousands are said to have succumbed to starvation, disease, forced labor, and medical experiments, as well as gassing, among others.