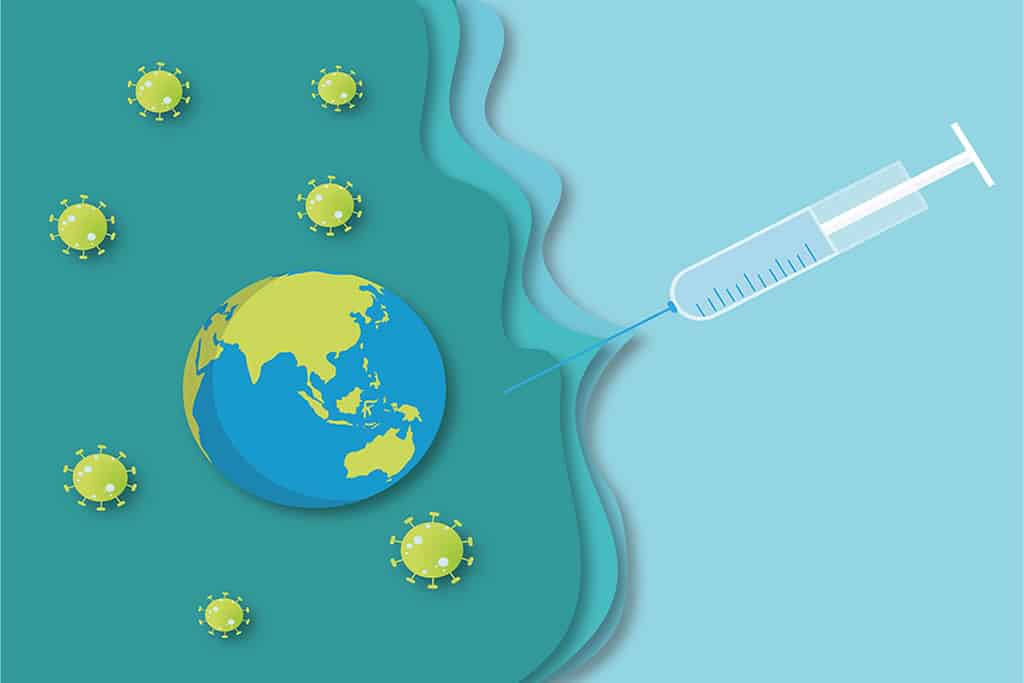 The foremost Geopolitical game: Equitable distribution and availability of Coronavirus vaccine
Six months into the year and the entire world is still scrambling to contain the coronavirus infection and minimize its impact on the economies and lives. Pharmaceutical giants in all major countries are racing towards manufacturing the vaccine for novel coronavirus. And this brings the most important question to the forefront – which country is going to get the coronavirus vaccine first? Keeping rhetoric points aside, to what extent are geopolitics and money or economic strength of a country are going to decide the vaccine distribution and availability?
As experts view the situation, a vaccine is just not about protecting a country's population health. But also about reviving the economies and bringing them on the recovery track. World leaders, specifically the ones of relatively "better economies" at present are well catching the pulse of this situation and have started to snap up millions of dollars to pre-order and reserve the potential vaccines for the respective countries. This is no more that a hefty bet that their chosen candidate is the successful vaccine – which is a leisure that can only be afforded by "wealthy" nations. Susie Moon, the Co-Director of Graduate Institute Geneva's Global Health Centre, says that these vaccine candidates are more of a "strategic assets", which are presently at par importance than the "military weapons." The access to these vaccines provides the affording countries a brighter chance to strengthen their alliances and political standing at an international stage.
Already billions of euros and dollars have been spent on the "potential" vaccine. United Kingdom has secured almost 30 million vaccine doses of a potential coronavirus vaccine which is in trials right now, created by BioNTech and Pfizer. In a separate deal with AstraZeneca UK has secured 100 million doses of vaccine. Furthermore, 60 million doses have been ordered in another deal with GSK and Sanofi Pasteur. Four other EU countries – France, Italy, Netherlands and Germany – have a deal with AstraZeneca to buy 400 million doses.
Not far behind, United States has agreed on three deals for coronavirus vaccines – BioNTech and Pfizer ($2billion) for 600 million doses, Novavax for 100 million doses and the third one with AstraZeneca for 300 million doses.
The scrambling of "rich countries" to buy "bulk" quantities of vaccines is a disaster in looming. Moon says, "It means that there will be very, very little vaccine available for the rest of the world and for countries that either don't have the money or the production capacity within their own borders to access the vaccine."
Charlie Weller, Head of Wellcome Trust's Vaccine Programme is of view that in first year of successful vaccine production, there wouldn't be enough doses to be distributed across the countries. The need of "mechanisms to allocate scarce resources fairly are going to become absolutely critical", she says. Pharma companies are well aware of the high possibility of this situation to arise in future. The pharma industry is likely to get caught between the governments to have their country the first one to receive the vaccines. But global access initiatives of industry ensure an equitable distribution of vaccine to all. If such a situation arises, it would be important to have an extension of solidarity and support from richer countries that might be willing to subsize the poorer and more affected countries.
Also Read:- Tourism in Asia-Pacific countries off to a gloomy recovery