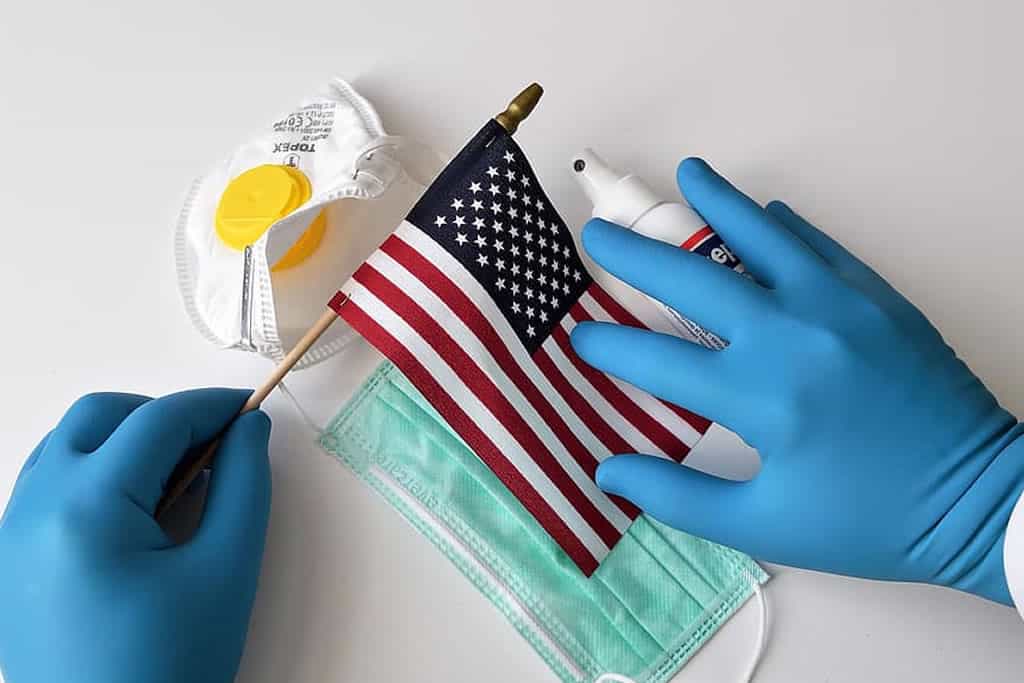 The coronavirus has killed more than 200,000 people in the United States
According to data from Johns Hopkins University in the United States, confirmed deaths from coronavirus on Tuesday exceeded 200 thousand. The infected have risen to more than 6 million and eight hundred thousand, with peaks of new cases in North Dakota and Utah. US President Donald Trump has returned to attack China and said it "should have stopped" the virus. Trump then defended his administration's strategy in the battle against the coronavirus and said that if the United States had not intervened, there could have been 2 million, 2.5 million, or three million deaths.
Democratic presidential candidate Joe Biden instead attacked Trump for handling the emergency: "Due to Donald Trump's lies and incompetence in the last six months – Biden said Monday – we have witnessed one of the largest losses in American lives in history." For Biden, managing the crisis required serious presidential leadership, and Trump fell short. According to Biden, Trump "panicked" and "America paid the highest price of any nation in the world."
China firmly opposes the US accusations made during the General Debate on 22 September, announcing that it will exercise the right of reply following the rules of the UN General Assembly. "The US noise is incompatible with the general atmosphere of the General Assembly. When the international community is going all out to fight COVID-19, the United States is spreading a political virus". Beijing affirmed in a statement, highlighting thatwhen the international community needs solidarity and cooperation the most, the United States is abusing the UN platform to provoke confrontation and create division.
"When the international community needs a strong UN, the United States is weakening it, the WHO, and other UN bodies, and undermining the authority and effectiveness of the UN. In the past two days, more than 120 leaders, the President of the General Assembly, and Secretary-General of the United Nations made statements in the august hall of the General Assembly". China added.
Around the world, the number of coronavirus cases continues to rise. John Hopkins University counts indicate that there has been a total of 31,322,314 infections since the start of the pandemic and 946,765 deaths.
Also Read:- Far-right Brothers of Italy party is set to break the 25 year old jinx, ready to snatch Marche region from the leftist rule