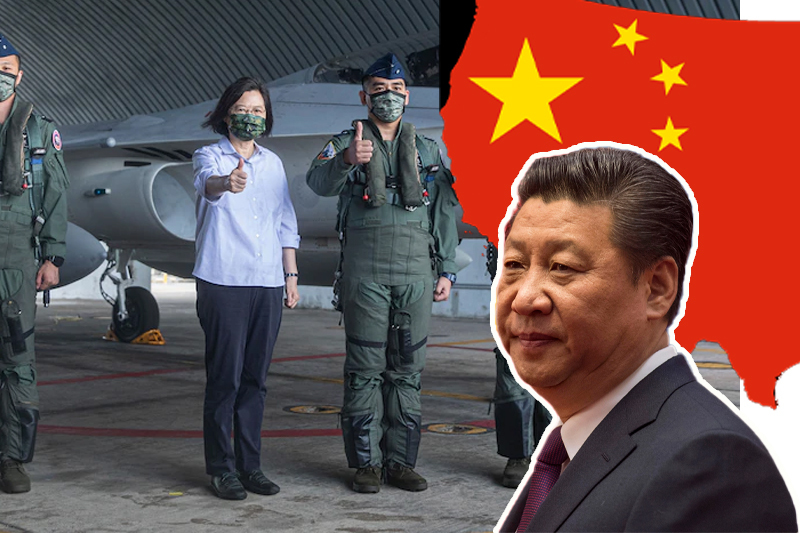 taiwan extends mandatory military service amid tensions with china
Taiwan Extends Mandatory Military Service, Amid Tensions With China
Tsai Ing-Wen, president of Taiwan, promised to "deter attacks" against the country's "security & democracy" on Monday. Her comments came after it was claimed that China had flown numerous jets very close to the island nation.
"An honor to officiate over the advancements of our country's Army, Navy, and Air Force generals," the Taiwanese president posted on Twitter. 
The more equipped our military is, the better Taiwan can fend off challenges to our security and democratic way of life, she continued, adding that "I will always stand with our troops."
Recently, more than ten Chinese People's Liberation Army (PLA) aircraft were spotted close to Taiwan, according to a report from Taiwan's Ministry of Defense.
It has also been revealed that Taiwanese President Tsai Ing-wen will hold a press conference today, December 27, to announce the extension of the present four-month mandatory military duty. 
Keep Reading
The event is planned to take place at the Presidential Office at 3.30 pm, according to a report by Focus Taiwan.
According to Presidential Office spokesperson Xavier Chang, Tsai would convene with her party leaders to address the issue in the Taipei Guest House after the meeting.
Notably, the National Security Council and Ministry of National Defense have continued to discuss this problem for around two years. Today, Taiwan's president is going to be extending military duty by another year.
Despite the fact that Taiwan is an independent country, the Chinese government has always claimed that Taiwan is part of their country.
After US House Speaker Nancy Pelosi's visit to Taiwan earlier this year, tensions intensified between the two countries.
As a result of China's ongoing military exercises close to Taiwan's border following Pelosi's visit to the island country, Taipei has been driven to strengthen border and security controls.