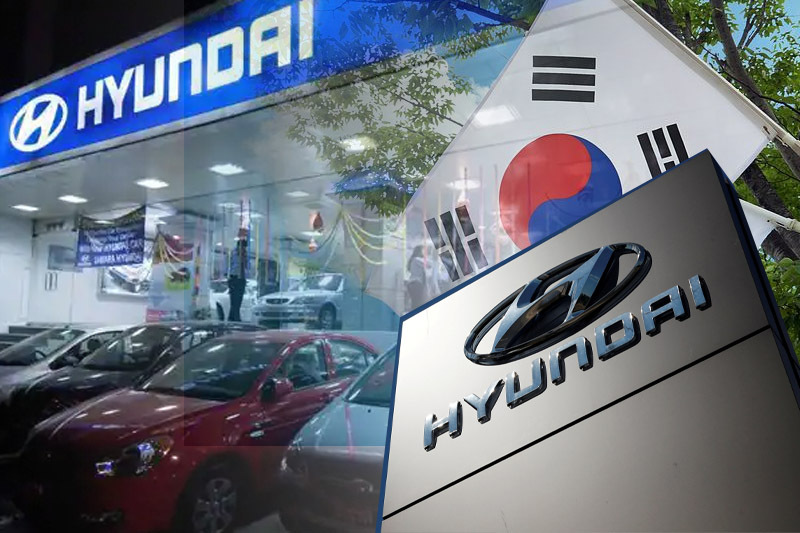 South Korea's Hyundai to invest $2.45 bln in an Indian state
South Korea's Hyundai to invest $2.45 bln in an Indian state
South Korea's Hyundai Motor Co is set to invest $2.45 billion over 10 years in Tamil Nadu, a South Indian state, in order to increase production of the new electric vehicle (EV) models.
On Thursday, Hyundai Motor Co announced the news. The company said it would invest 200 billion INR in the southern state of India. Reportedly, the investment would introduce new electric vehicle models in India.
Hyundai Motor India, a wholly owned subsidiary of the Hyundai Motor Company, will set up a battery pack assembly unit with an annual capacity of 178,000 units and install 100 Electric Vehicle charging stations in the state of Tamil Nadu.
According to a statement by the South Korea-based company, the carmaker also aims to increase its total production volume in India to 850,000 per year.
Keep Reading
Hyundai Motor India Ltd (HMIL) aims to make electric vehicles, build an associated ecosystem and establish alternative fuel technologies like hydrogen mobility.
So far, Hyundai Motor India Ltd (HMIL) invested over $4 billion in India. HMIL's factory in Sriperumbudur near Chennai, a city in Tamil Nadu, is a leading exporter of passenger vehicles from India.
In April 2023, Hyundai Group announced it would "significantly expand" the global Electric Vehicle volume to 3.64 million units by 2030. The Hyundai Group aims to become one of the world's top 3 Electric Vehicle manufacturers by 2030 by the combined sales of Hyundai Motor, Kia and Genesis electric models.
The carmaker, through its Indian subsidiary Hyundai Motor India, had been selling the electric car Kona and the electric SUV Ioniq 5, which was the first model introduced on the platform E-GMP (Electric Global Modular Platform) in India.
Meanwhile, Hyundai Motor India Ltd (HMIL) has opened bookings for the Exter micro SUV car. Indians can book the car by paying Rs 11000 in advance.