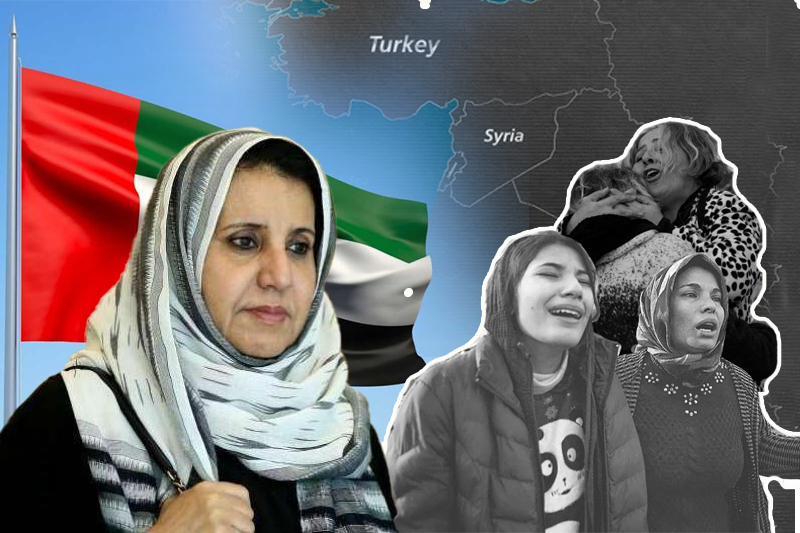 Sheikh Fatima pledges AED50 million for quake victims in Turkey, Syria
Sheikh Fatima pledges AED50 million for quake victims in Turkey, Syria
HH Sheikha Fatima bint Mubarak, Chairwoman of the General Women's Union (GWU), Chairwoman of the Supreme Council for Motherhood and Childhood, Supreme Chairwoman of the Family Development Foundation, and Honorary President of the Emirates Red Crescent (ERC), has pledged to provide AED50 million ($13.6 million) towards mitigating the repercussions of earthquakes that have killed more than 21,000 people in Turkey and Syria and displaced thousands of others.
The donation will be made by the Sheikh Fatima Fund for Refugee Women in support of the ERC's 'Bridge of Goodness' humanitarian campaign, national news agency WAM reported.
It comes as UAE President Sheikh Mohamed on Tuesday ordered an aid package totalling $100 million to support relief work in the two countries.
Keep Reading
Moreover, in an effort to provide necessary assistance to affected Syrians, Vice President and Ruler of Dubai Sheikh Mohammed bin Rashid on Monday ordered humanitarian aid worth AED50 million through the Mohammed bin Rashid Al Maktoum Global Initiatives.
The 'Gallant Knight/2' operation, launched Tuesday under the directives of Sheikh Mohamed, is still continuing in Turkey and neighbouring Syria, providing necessary assistance to the people affected by the disaster.
So far, 27 aircraft have been sent under the operation, including 17 to Turkey and 10 to Syria. The planes carried tonnes of food supplies, medical supplies, and tents.
In addition to the relief supplies, the Emirates' search and rescue teams, battling harsh weather conditions, have rescued at least four people in Turkey and retrieved nine bodies from beneath the debris.
Read| Indonesia 5.4 Magnitude Earthquake displaces 2,136 residents in Jayapura
The operation represents the UAE's commitment to sending humanitarian aid to those in need, irrespective of region, religion, and diplomacy.