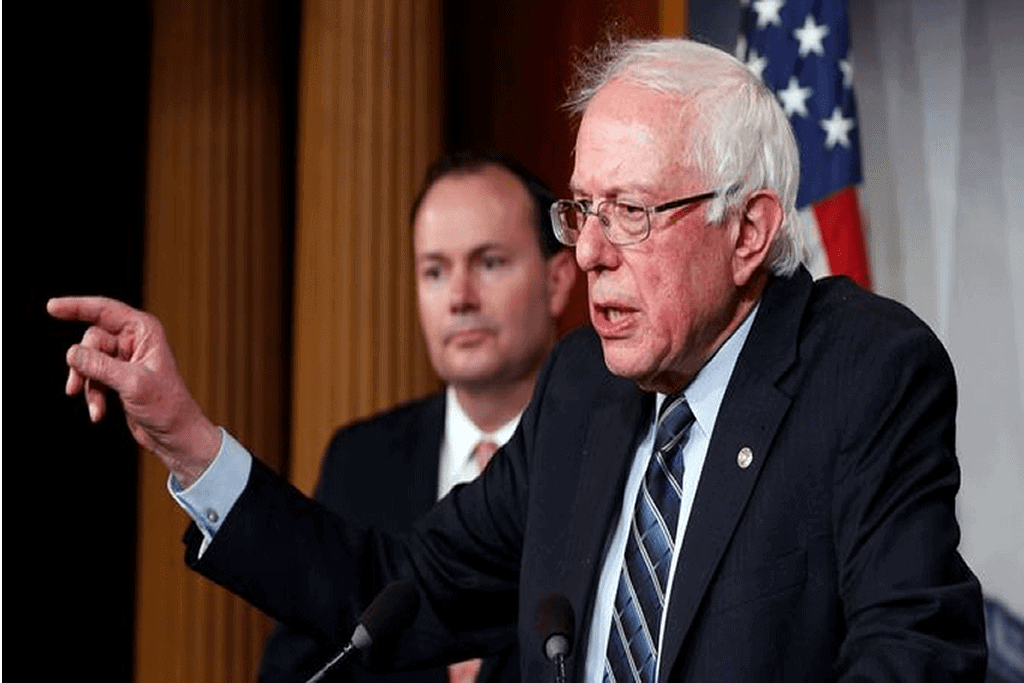 Sanders attacked Russia after Moscow's attempt to strengthen his presidency campaign
Senator Bernie Sanders, a contender for the Democratic presidential nomination, warned Russia on Friday about interfering in the US elections after a newspaper said US officials had reported that Moscow was trying to help his campaign.
Sanders said in a statement that he does not care who Russian President Vladimir Putin wants as a United States president.
"My message to Putin is clear, and he has to move away from the US elections and I, as president, will make sure that he does," Sanders added.
The Washington Post quoted people familiar with the matter, whose names have not been released, as saying that US officials have informed Sanders of Russian attempts and also notified President Donald Trump and other US lawmakers.
Read More:- First official visit in India for US president Donald Trump
"The intelligence community informs us that they are interfering in this campaign now in 2020." Sanders told reporters in Bakersfield, California.
A congressional source confirmed that intelligence officials had informed lawmakers that Russia appeared to be carrying out misinformation and propaganda campaigns to bolster the 2020 campaigns of both Sanders and Trump.
The Kremlin denied the Russian interference in the 2020 presidential election campaign to enhance the chances of Trump's re-election.
To Read More News of America Today