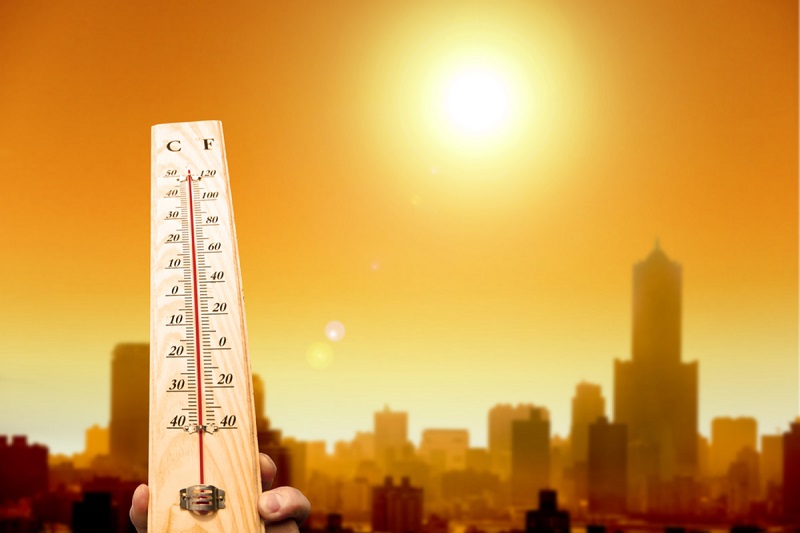 rising temperatures can trigger surge in skin cancer cases
Rising temperatures can trigger surge in skin cancer cases
Medical experts have issued a warning that rising global temperatures and hotter summers caused by change in climate patterns might lead to increase in cases of potentially fatal skin cancers, such as melanoma. "As a clinician treating patients with melanoma, I am definitely concerned that a sustained trend in hotter summers will lead to more cases of melanoma and more deaths from melanoma," said Sarah Danson, a professor of medical oncology at the University of Sheffield.
Just in the United Kingdom, the trend of rising mercury has led to warning issued by the met department. Last month the country had recorded 40.2 C, the highest temperature ever experienced by the country. The scientists have warned that this pattern of high temperatures in an on and off pattern would be a trend.
Also Read: Climate change poses a serious threat to the Panama Canal
Julia Newton-Bishop, a clinician scientist leading the melanoma research group at the University of Leeds, said: "Melanoma is caused essentially by sunburn, and this weather is so extreme that I am concerned that sunburns will increase and later so will the incidence of melanoma."
Skin cancers are becoming a leading cause of deaths, the latest data indicates. According to data gathered from Cancer Research UK, rate of deaths among men in UK due to skin cancer has more than tripled since the 1970s. In women too, the trend has been in an upward trajectory. The experts indicate that this might be precipitated due to multiple factors, with most impactful being greater exposure to sun.
Also Read: How climate change is impacting global health pattern?
Prof Dann Mitchell, a climate science expert at the University of Bristol, has defined an indirect relationship between warmer weather and health. "One of the clearest signals of climate change is hotter temperatures, not just in summer, but all year around," he said. "This shift in temperatures also shifts behavioural patterns, and people in the UK tend to go outside more when the temperatures are warm. This leads to more exposure to sunlight throughout the year, and crucially more exposure to the UV part of that sunlight, which is a known risk factor for skin cancer."
Also Read: China, US split: What impact will be on global climate goals?
Experts have outlined few tips to reduce sun exposure – limit exposure to sun by staying indoors completely between 11 am to 3 pm, cover the open areas with loose airy fabrics and ensure to wear hat, and most importantly apply and reapply sunscreen.