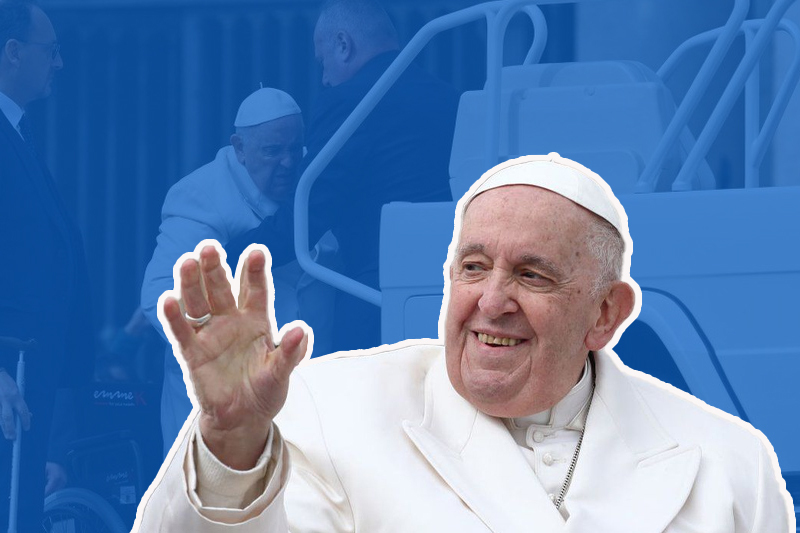 Pope Francis to spend few days in hospital owing to respiratory infection
Pope Francis to spend few days in hospital owing to respiratory infection
Pope Francis has been diagnosed with a respiratory infection and will need to remain under observation for a few days in a hospital in Rome, the Vatican informs. He had endured breathing difficulties in recent days but does not have the Covid-19 virus, a statement read, adding the pontiff would require "appropriate hospital medical therapy".
His closest staff, including security, are likely to stay the night at the Gemelli Hospital, the BBC quoted a person with direct knowledge of the matter as saying.
This is potentially the busiest time of the year for the 86-year-old head of the Catholic Church, with a number of events scheduled ahead of Easter weekend. In addition to the celebrations, Pope Francis is also expected to visit Hungary at the end of the coming month.
He presided over his weekly general audience in St Peter's Square on Wednesday morning. Although the pontiff appeared in good spirits, he could be seen grimacing as he was helped into his vehicle.
Keep Reading
While the Vatican initially cited a previously scheduled check-up as the reason for the Pope arriving at the hospital, Italian media were quick to question the statement after a TV interview got cancelled at short notice.
US President Joe Biden, only the second Roman Catholic to be elected leader of the country, has called on people to make an "extra prayer" for the pontiff's early recovery, describing Pope Francis as one of the "most Christ-like figures" he has ever met.
Scores of people in the Pope's home city of Buenos Aires in Argentina said they were optimistic for his quick recovery. Mobility problems related to the knee have caused the pontiff to rely on a wheelchair in recent months. He also underwent a surgical procedure in 2021 for a colon problem, and in January this year, he said the condition was back.
Nevertheless, despite his ailments, Pope Francis has always remained active. He has undertaken a number of trips abroad, including the ones to South Sudan and the Democratic Republic of Congo last month.