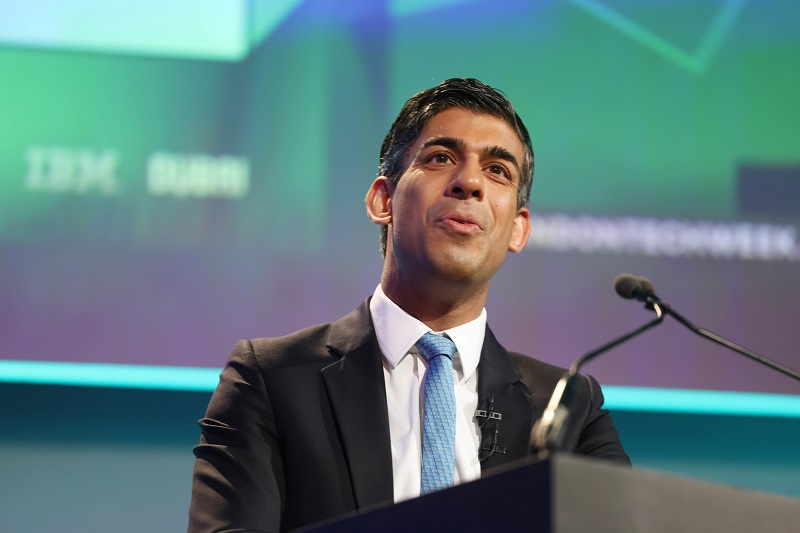 PM Rishi Sunak Defends Commons Absenteeism with Anger
PM Rishi Sunak Defends Commons Absenteeism with Anger
At a hearing before the liaison committee, the prime minister was charged with skipping PMQs and avoiding contentious votes.
Senior MPs grilled Rishi Sunak about his five policy priorities in a sometimes abrasive exchange that included accusations that he was an absentee prime minister who frequently avoided parliamentary scrutiny.
Sunak dodged questions about whether he would achieve his self-imposed targets for inflation and ending small boat crossings during a 90-minute session before the liaison committee, where he initially came off as blase-sounding but gradually became irritated.
He vehemently defended his decision to skip the following two prime minister's questions during a particularly tumultuous late section. According to Labour, he would have the worst attendance record at weekly PMQs of any prime minister since 1979 because of this schedule.
In anticipation of the upcoming NATO annual summit, Chris Bryant, the Labour MP and chair of the privileges committee has raised concerns regarding Chancellor Rishi Sunak's decision to skip Wednesday's Prime Minister's Questions (PMQs) in order to attend an NHS event.
Sunak was questioned by Bryant about the last time a prime minister missed two consecutive sessions. Sunak responded, "I don't know, but what I think is important – is the honorable gentleman suggesting that I not go to the NATO summit, which I am not being controlled on the dates of?"
Sunak attempted to defend missing votes on potential sanctions for Boris Johnson and the former minister Owen Paterson in sometimes openly hostile exchanges with Bryant and claimed he hadn't yet finished reading last week's six-page report on attacks on the privileges committee by several Conservative MPs and peers.
Keep Reading
Other committee members, which were made up of select committee chairs, attempted to question Sunak about the status of his five pledges, a list of policy objectives he announced in January to much fanfare.
The first of the pledges, to cut inflation in half by 2023, was discussed by the prime minister, but he was noticeably evasive. When asked if this goal could now be achieved, Sunak responded that he would "leave that to the forecasters" while admitting it might be challenging.
Sunak responded that inflation was "proving more persistent than people anticipated" but insisted that did not mean his policy decisions were "the wrong ones" when questioned by Harriett Baldwin, the chair of the Treasury select committee. They are the appropriate ones.
"We just need to keep moving forward, and that's not easy," he said to Baldwin. Although those decisions are challenging, they are the best ones for the nation in the long run.
Even more mysterious than usual, he declined to provide a timeline or an estimate of how many arrivals might be sent to Rwanda as part of his promise to stop asylum seekers and migrants from navigating the English Channel in small boats.
In response to questions from Diana Johnson, the Labour MP who chairs the home affairs committee, Sunak said that any progress would depend on the supreme court approving the plan to send asylum seekers to Rwanda. This plan was ruled illegal by the court of Appeal last week.
When asked when he thought his promise to "stop the boats" might be fulfilled, Sunak declined to say: "So obviously the court will have to determine its ruling, and that is outside of the government's hands. The court will decide when, but in the interim, we can move forward with several other things.
Additionally, he sidestepped Johnson's query about the more than 7,600 individuals who had crossed the Channel since the Rwanda policy was made a legal requirement, given that Rwanda has stated it can accommodate 500 of them.
"I'm not going to talk about a private commercial contract that we have, but our Rwanda scheme is uncapped, as we have said repeatedly… so when the scheme is up and running, I believe it can act as a very helpful deterrent," he said.
The prime minister made a conscious effort to keep silent about Boris Johnson's resignation from his peerage.
Sunak stated that he had adhered to constitutional precedent by refraining from amending the vetted list and that he had "no active involvement or engagement in that process" in a letter to William Wragg, the Conservative MP who serves as the chair of the public administration and constitutional affairs committee.
When questioned about Liz Truss's resignation honors, Sunak responded that his desk hadn't yet received the list.