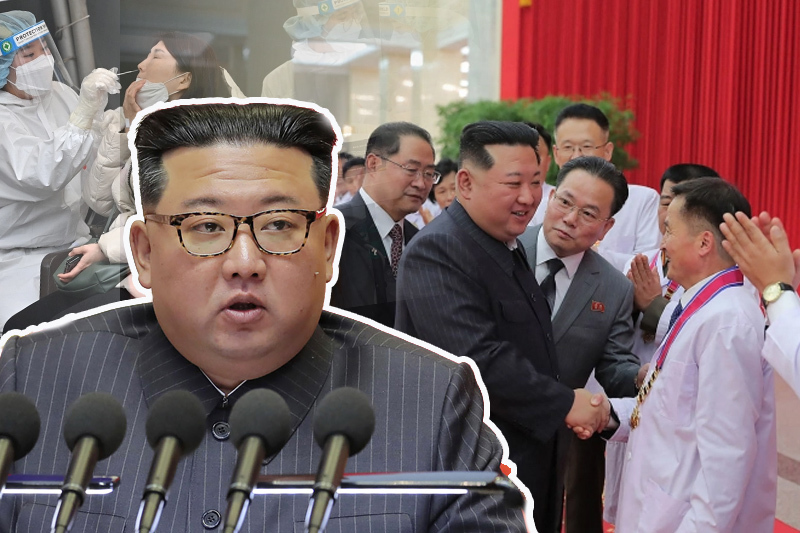 north koreas kim jong un declares victory over covid 19
North Korea's Kim Jong Un declares victory over Covid-19
North Korean leader Kim Jong Un has declared a "shining victory" in country's battle against the Covid-19 pandemic and ordered for all the strict measures against pandemic to be lifted that were imposed in May. The announcement came amid suggestions from Kim Jong-un's sister that he too had contracted the infection.
While lifting the maximum anti-pandemic measures, Kim Jong Un said that the country must maintain a "steel-strong anti-epidemic barrier and intensifying the anti-epidemic work until the end of the global health crisis," according to a report by KCNA, the state news agency.
Is the victory due to limited testing?
North Korea has not revealed the exact number of confirmed cases of coronavirus infection detected. However, since July 29 the country has reported that there have been no new suspected cases, something that according to the international aid organizations is due to the limited testing capabilities of North Korea.
The experts have underlined that North Korean regime has used pandemic as an opportunity to tighten its control on the people. But the recent declaration of "claimed" victory over the pandemic might be an attempt to restore cross border trade that was hampered by lockdowns, impacting the country's economy.
Unprecedented miracle
Speaking at a meeting in Pyongyang with country's health workers and scientists, Kim described the official death toll of 74 as an "unprecedented miracle in the history of the world health community", according to KCNA state news agency. Kim said "the victory gained by our people is a historic event that once again showed the world the greatness of our state, the indomitable tenacity of our people and the beautiful national customs we are proud of."
Seoul blamed for country's Covid outbreak
Kim's influential sister has blamed the outbreak of coronavirus in North Korea on the propaganda leaflets flown in balloons over border from Seoul. Kim Yo Jong has warned South Korea of "deadly retaliation" if Seoul fails to prevent leaflets flown towards North Korea by activists.
She also suggested that Kim Jong Un was among the millions of North Koreans who came down with a fever after contracting the virus. "Even though he was seriously ill with a high fever, he could not lie down for a moment thinking about the people he had to take care of until the end in the face of the anti-epidemic war," she said.