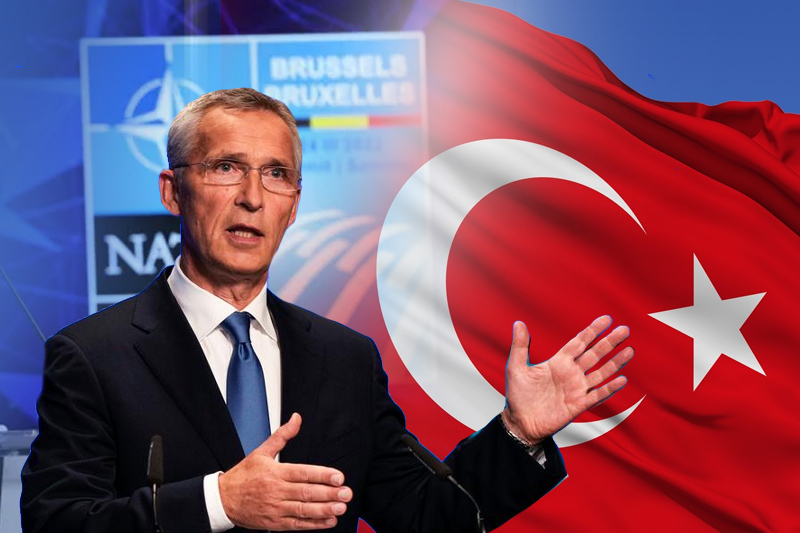 nato chief to visit turkey to push for swedens membership
NATO chief to visit Turkey to push for Sweden's membership
Jens Stoltenberg, Secretary General of NATO (North Atlantic Treaty Organization), an intergovernmental military alliance, has said that he will soon travel to Turkey to push for Sweden's membership in the alliance.
He attended a meeting of NATO foreign ministers in Oslo, the capital of Norway. During the meeting, he ensured Sweden's accession to the alliance. He reportedly said, "I'm confident of course that Sweden will be a member, and then we're working for that to happen as early as possible."
During the press conference, Stoltenberg revealed that he talked toTurkish President Recep Tayyip Erdoğan about Sweden's membership. After the conclusion of a two-day informal meeting of NATO foreign ministers in Oslo, NATO chief revealed that he worked hard to ensure Sweden's accession to NATO. Sweden's foreign minister, Tobias Billström, also attended the meeting. Turkey's Foreign Minister Mevlut Cavusoglu did not attend the meeting.
The NATO chief also welcomed Sweden's new anti-terrorism laws. He said, "That shows that Sweden has delivered on what they committed to do under the Trilateral Memorandum concluded last year in Madrid." Under the agreement, the three countries signed a trilateral memorandum to allow the Nordic countries to join the military alliance.  President of Turkey, Recep Tayyip Erdogan, urged the two countries to hand over dozens of people Turkey views as "terrorists."
Keep Reading
Reportedly, Turkey asked Sweden to extradite 120 members of what it considers terrorist groups. In August last year, Sweden announced the first extradition of a Turkish citizen as part of the deal. However, Turkey's justice minister said that Sweden failed to achieve commitments agreed under the Trilateral Memorandum.
Recently, Mevlüt Çavuşoğlu, the Minister of Foreign Affairs of Turkey, called on Sweden to fulfil its anti-terrorism commitments in order to join NATO. He said, "Fulfil your commitments arising from the Trilateral Memorandum & take concrete steps in the fight against terrorism."