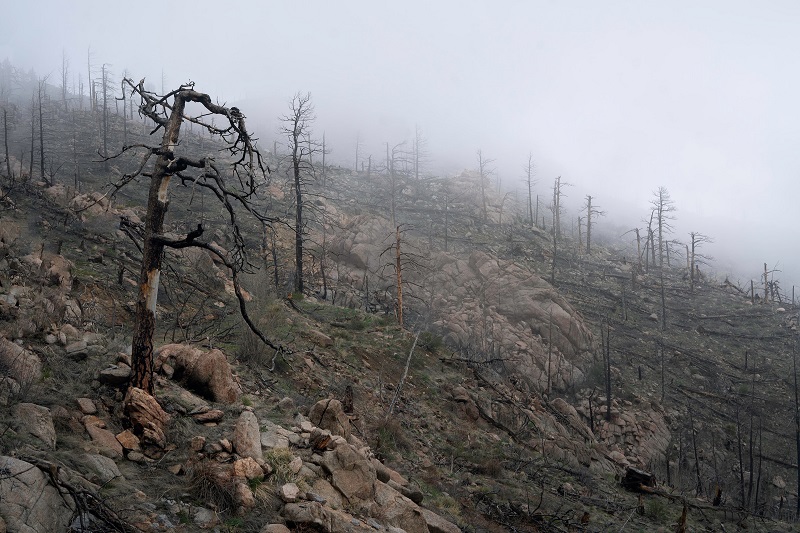 Maui fires: Till Now 101 People Have Died in Hawaii
Maui fires: Till Now 101 People Have Died in Hawaii
After receiving criticism for how he handled the disaster, President Joe Biden stated that he does not want to "get in the way" of the rescue efforts after the Hawaii wildfires.
Mr. Biden declared that he and first lady Jill Biden "are going to travel to Hawaii as soon as we can".
He continued, "I don't want to get in the way," stating that the recovery work being done by the search and rescue teams and emergency personnel is "painstaking work" that "takes time."
Officials in Hawaii are attempting to identify the 101 victims of the Maui wildfires. Following the last official update, which stated that 25% of the search area had been covered,
Governor Josh Green confirmed the updated death toll on Tuesday, up from 99 earlier.
Keep Reading
The death toll is anticipated to rise for days as hundreds of people are still unaccounted for and Mr. Green projects that "10 to 20" additional bodies will be discovered daily.
In the meantime, officials have issued ominous warnings about contamination that could pose health risks for months to come as residents of hard-hit Lahaina return home to survey the destruction.
More about Maui Fires, Hawaii:
The fires started on August 10 and quickly spread out of control due to high winds and dry conditions. The fires have been fueled by a combination of brush, trees, and homes.
Firefighters have been working around the clock to contain the fires, but they have been hampered by the difficult terrain and the high winds. The fires are still considered to be active, and there is a risk that they could flare up again.
The governor of Hawaii has declared a state of emergency, and the federal government has offered assistance. The Red Cross is providing shelter and food to those who have been displaced by the fires.
The full extent of the damage is still unknown, but it is clear that the wildfires have had a devastating impact on Maui. The death toll is expected to rise, and it will take years for the island to recover.
We will continue to provide updates on the Maui fires as they become available.