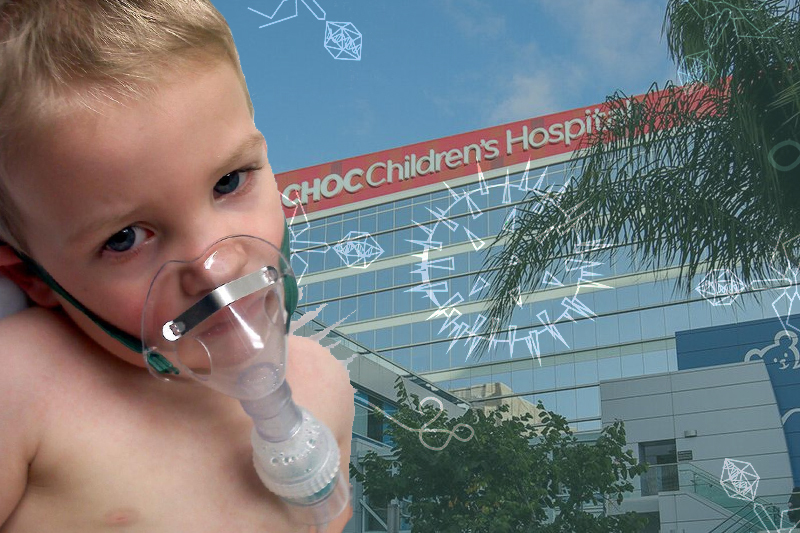 massive spike in respiratory illnesses in us calls for emergency response
Massive spike in respiratory illnesses in US calls for emergency response
In the United States, it is the season of respiratory illnesses and the surge in these cases is already exhausting the healthcare system across the nation. An update published by the US Centers for Disease Control and Prevention, the seasonal flu activity is "elevated across the country," with "high" or "very high" respiratory virus activity in over half of US states.
"There have been about 8 flu hospitalizations for every 100,000 people this season – rates typically seen in December or January. The cumulative hospitalization rate hasn't been this high at this point in the season in more than a decade," according to the CDC. The CDC data further shows that there has been a 10 times surge in RSV hospitalization rate than usual for this point in the season. Children are especially at risk: More than 8 out of every 1,000 infants under 6 months old and 4 out of every 1,000 infants between 6 months and 1 year have been hospitalized with RSV this season.
Keep Reading
"These unprecedented levels of RSV happening with growing flu rates, ongoing high numbers of children in mental health crisis and serious workforce shortages are combining to stretch pediatric care capacity at the hospital and community level to the breaking point. Due to these challenges, pediatric hospitals and pediatricians are being asked to support more care and higher levels of care than ever before," the leaders of the American Academy of Pediatrics and the Children's Hospital Association wrote in a letter to President Joe Biden and US Health and Human Services Secretary Xavier Becerra. "We need emergency funding support and flexibilities along the same lines of what was provided to respond to COVID surges."
Recent months have specially witnessed more admissions due to flu more than the usual. "Hospital systems, medical care facilities, STAT clinics, pediatricians' offices, adult doctors' offices are all feeling the stress of these respiratory viruses right now," said Dr. William Schaffner, medical director of the National Foundation for Infectious Diseases and a professor at Vanderbilt University Medical Center.
The health experts have stressed that the best way to control the situation is through preventive measures. Though the Covid-19 cases are under control, the measures such as wearing masks and social distancing can always be a good measure to adopt. Those eligible for Covid-19 and flu vaccines must make sure to get the due vaccinations.