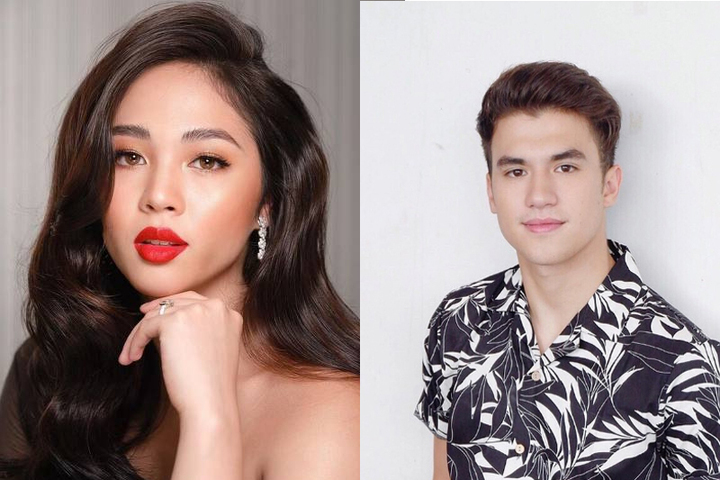 netizens think this viral video of markus paterson is throwing shade at janella salvador 720
Markus Paterson is hating on ex-girlfriend Janella Salvador
Netizens couldn't help but connect Markus Paterson's controversial statement to his ex girlfriend, especially after his ex-girlfriend Janella Salvador confirmed their breakup by saying that she's now a single mom to their son Jude. At the time, a video of Markus Paterson saying he's done dating celebs is currently circulating online, and netizens couldn't help but freak out.
In the video that went viral, Markus was seen competing against his friends in a game of beerpong. Someone cited him as responding, "Susunod na relationship?," presumably in response to a question about his next partner. "If there's one thing I've learned from my past relationships, it's that I should never, ever date someone who works in the same field as me. Wag nyo i-cut yan. Seryoso ako dyan."
Fans are quick to infer that he is referring to his breakup with the "Darna" actress, despite the fact that it is still unknown as to whether or not the video was made after Janella's announcement.
Keep Reading
In case you missed it, the young actress, who is only 24 years old, made her own comment during an interview. When asked what she is now fighting for, the following is what she responded: "Being a single parent. Talagang nilalaban ko 'yun. At the end of the day, alam kong kaya ko naman siya. As much as, yeah, I adore the people around me who are always there to help me, I always want to know na kaya ko gawin, but I don't want to sound bad because I can rely on myself, so I don't need to worry about asking for help from other people."
Observant Internet users have noticed that Markus left a kind message on the Instagram account of a British model about two weeks ago, and they are the ones who are fanning the fires of the controversy. Fans couldn't help but wonder about the actor's current dating life, even though it might not be a "clear confirmation" of a new relationship. However, it didn't stop them from speculating.