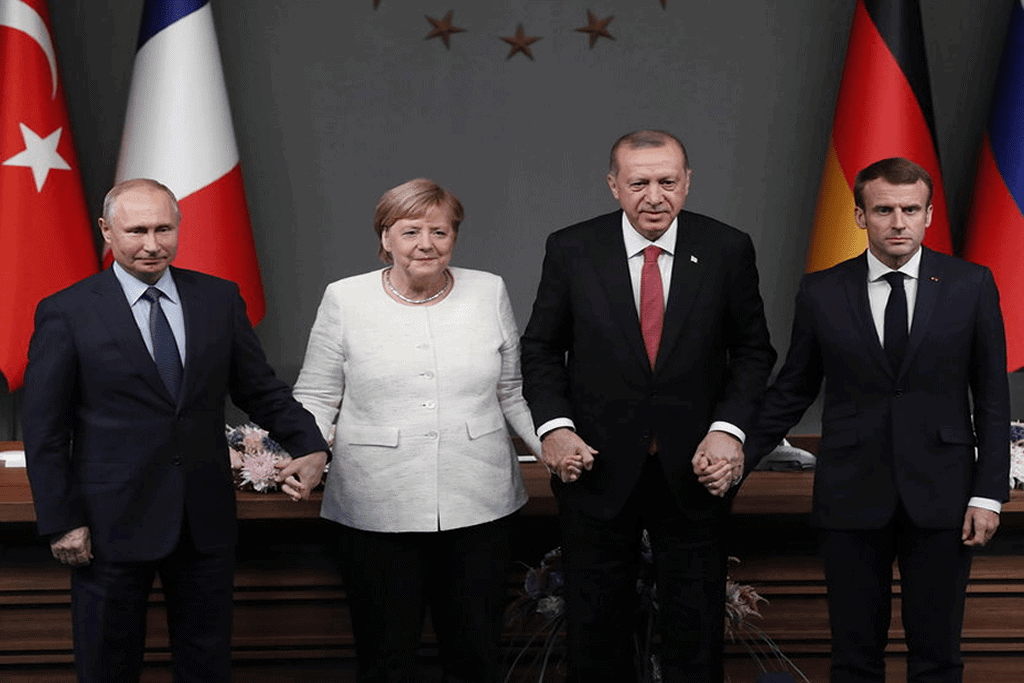 Macron, Merkel and Erdogan held phone talks on Syria
French President Emmanuel Macron, German Chancellor Angela Merkel and Turkish President Tayyip Erdogan held telephone conversations, during which they noted the need for a four-way meeting with Russian President Vladimir Putin on the situation in Syria in the near future. This is stated in a statement distributed on Friday by the French leader's administration.
Macron, Merkel and Erdogan discussed the situation in Syria, in particular Idlib, and recent events in Libya," the administration noted. "As for Idlib, they expressed general concern about the disastrous humanitarian situation in which the civilian population is , and the danger of escalation. They agreed that the crisis needed a political solution. "
Read More:- The UK – Blue passport will be issued from next month to mark Brexit
"In this regard, they considered it necessary as soon as possible, in a quadripartite format, to meet with the President of [Russia Vladimir] Putin," they concluded in the Champs Elysees.
The situation in the de-escalation zone in Idlib in Syria escalated at the end of January, when, in response to violations by the militants of the ceasefire, the Syrian forces were forced to launch a counterattack, as a result of which a significant territory of the provinces of Aleppo and Idlib was liberated.
Moscow has repeatedly expressed support for these actions in the fight against terrorists, while in Ankara they regarded them as a violation by the government forces of the Sochi peace agreement, in connection with which Turkish President Tayyip Erdogan announced the Turkish military retaliatory operation in Idlib.
To Read More News from Europe