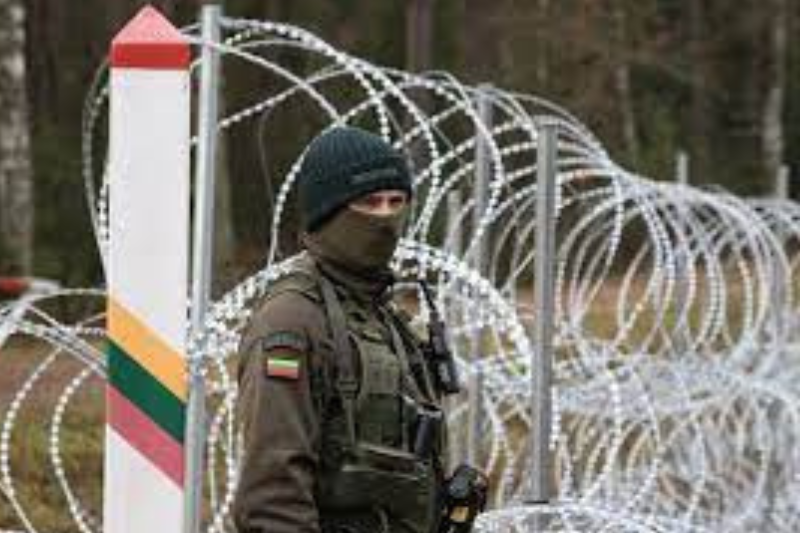 lithuania closes border crossings with belarus amid geopolitical concerns and security threats
Lithuania Closes Border Crossings with Belarus Amid Geopolitical Concerns and Security Threats
Lithuania has temporarily closed two of its six border crossings with Belarus due to altering geopolitical dynamics, increased worries about national security, and illegal activity. The closures will impact two remote crossing sites not used by commercial vehicles starting on Friday. Due to Belarus' connection with Russia's Wagner mercenary outfit, neighbouring nations have increased security measures, which has led to the decision.
The Lithuanian government's closure of the Tverecius and Sumskas crossings is a response to the changing security landscape. Agn Vaiciukeviciute, the deputy minister of transport, clarified that the measure is transitory and emphasised the necessity to address the shifting geopolitical landscape and potential security risks.
Keep Reading
This action comes after Poland recently declared it would send 10,000 more troops to its border with Belarus in response to allegations of purported incursions by Belarusian military helicopters. The Russian mercenary organisation Wagner has raised concerns with the Polish government over the possibility that its members could use migrant routes to enter the European Union. These activities highlight the growing unease among neighbouring countries following the Wagner group mutiny in June, which questioned Russian President Vladimir Putin's authority.
The Wagner group's brief mutiny, which lasted 24 hours, resulted in the takeover of the southern Russian city of Rostov and a march towards Moscow. Just 200 kilometers (124 miles) from the Russian capital, the uprising was eventually put an end. Wagner fighters were given the choice to either migrate to Belarus or join the regular Russian army per a negotiated arrangement.
Due to Lithuania's decision to close the two mentioned border crossings, Tverecius and Sumskas, traffic will be redirected to the more significant Medininkai checkpoint, one of the six still in use. With this action, border control will be effectively optimised while the geopolitical situation changes.
Other nearby nations, like Latvia, have also taken action to improve border security. In response to growing pressure from Belarus, Latvia's Prime Minister Krisjanis Karins reaffirmed its commitment to defending its borders. Karins said, "We are simply increasing our presence and sending a clear signal to both our own society and the Belarusian authorities that this is no joke."
The closing of these border crossings illustrates Lithuania's proactive approach to handling new security issues and defending national interests as the situation in the region continues to change.