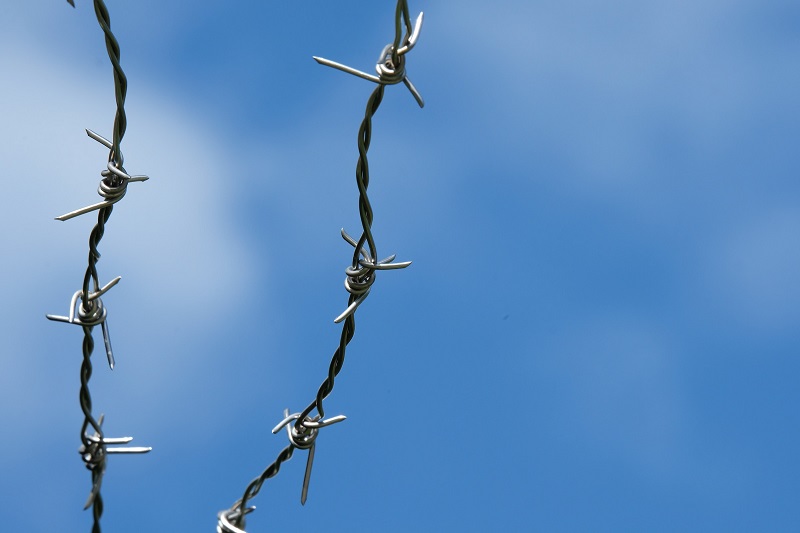 Texas' Floating Barriers on Rio Grande Violate Treaty: Mexico's Top Diplomat
Texas' Floating Barriers on Rio Grande Violate Treaty: Mexico's Top Diplomat
Mexico's top diplomat Alicia Barcena in a note to the U.S. government has objected to the construction of floating barriers around the Rio Grande as it violates the border boundaries treaty between the two countries.
Greg Abbott, Texas Republican Governor, is constructing the floating barriers to stop migrants from crossing over into the United States. Billions of taxpayer money is being used for this project to secure the U.S. – Mexico border and stop migrants from crossing. The barriers are meant to deter the migrants from crossing the Rio Grande.
But Barcena raised concerns about the barbed wire being installed on the low-lying island in the river near Eagle Pass, Texas. She said if the buoys impede the flow of water, it would be a violation of the treaties, which requires the river to remain unobstructed. Dr Adriana Martinez, a professor at Southern Illinois University, believes the barriers may change the flow of the river, potentially making it more dangerous for migrants crossing. She added that it will make the water act unexpectedly. 
Keep Reading
As such, the Mexican government will deploy an inspection team to look at the floating barriers and see whether the installation extends to the Mexico side of the river. Moreover, migrants' rights advocates says the barriers are drowning risks as those who will attempt the crossing might drown. But an activist said the barriers will drive the migrants to more inhospitable parts of the river that are very dangerous. Environmentalists also highlighted these barriers, 1,000-foot or 305-meter stretch of the Rio Grande, having a negative impact on the environment.
Adam Isacson, a migration and border expert from the Washington Office on Latin America, described the buoys or barriers as 'pure theatre'. He said it's less than a speed bump, ultimately, but it looks great for cameras. Steven McCraw, Texas DPS director, said last month the barriers would be a deterrent to migrants getting in the river.
It's to be seen what the U.S government will do about these barriers.