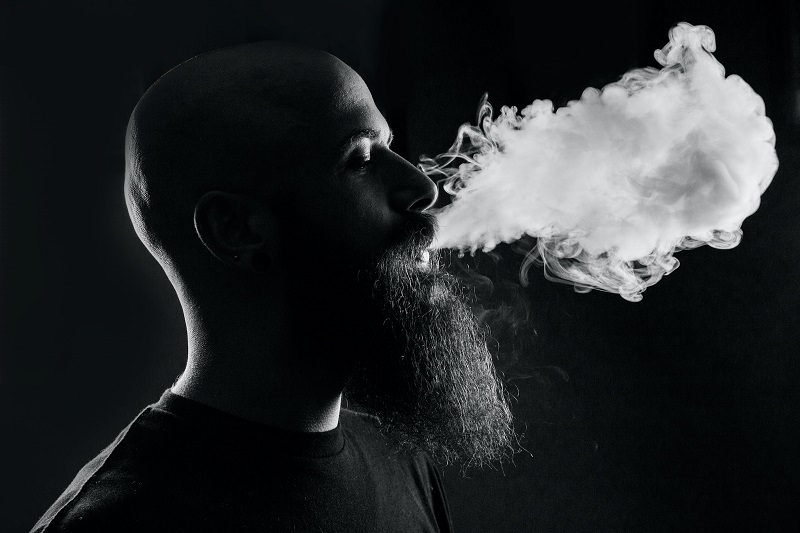 Complete Ban on Disposable Vapes By 2024?
Complete Ban on Disposable Vapes By 2024?
Local councils in England and Wales claim that disposable vapes are too appealing to children, cause litter issues, and pose a fire risk. According to the Local Government Association, 1.3 million vapes are discarded each week. They want them outlawed by 2024.
Chinese brands like Elfbar and Lost Mary have driven the rise in popularity of single-use varieties.
According to the UK Vaping Industry Association, they can be recycled and help smokers stop.
Disposable vapes provide a few hundred nicotine-containing puffs in colorful plastic packaging that are thrown away after use. Fruit or sweet flavors are frequently added.
Compared to traditional vapes or e-cigarettes, which require liquid or pod refills, they are simpler to use.
The Local Government Association (LGA) cautions that disposable ones include a tiny lithium battery that, when crushed, can heat up and ignite bin lorry fires.
According to data from the research company NielsenIQ, the issue might be even worse. It claims that over the past year, nearly 300 million e-cigarettes, both disposable and otherwise, were sold in the UK.
More than half of those were Elfbar and Lost Mary, both produced by the same Chinese company, Shenzhen Imiracle Technology Co. Comparing their sales from the prior year, there has been an increase of more than four times.
The chairman of the LGA's Community Wellbeing Board, Councillor David Fothergill, stated: "An outright ban will prove more effective than attempts to recycle more vapes because disposable vapes are fundamentally flawed in their design and inherently unsustainable products."
Keep Reading
Councils do not outright oppose vaping because they believe it to be less harmful than smoking and that it can aid smokers in quitting.
The "low price, accessibility, and ease of use" of disposable products, according to John Dunne, director general of the UK Vaping Industry Association, have contributed to an "all-time low" in smoking rates in the UK.
The vape industry is working hard to reduce its environmental impact, but this is primarily a problem of consumer education regarding how to discard used vapes, which are generally shown to be highly recyclable, he said.
Black market goods with "potentially deadly" potential could flood the UK if there is a general ban, Mr. Dunne warned.
E-cigarettes and vapes cannot be sold to people under the age of 18 in the UK.
Dr. Sakthi Karunanithi, director of public health for Lancashire County Council, stated that although vaping was initially thought of as a way to lessen the harm caused by tobacco, there was a marketing issue.
The advertisement was "unvetted and unscrupulous," he told to news sources.
Councils have also called for restrictions on their marketing and display that are similar to those for conventional tobacco because they are concerned that disposable varieties with "fruity and bubble gum flavors, and colorful child-friendly packaging" may appeal to underage vapers.
The anti-smoking organization ASH stated that it opposed a ban because it would "turbo-charge" illegal sales and raise the possibility of kids being able to purchase them. According to deputy chief executive Hazel Cheeseman, it supports higher taxes on disposables as well as stricter import and sales regulations.
Elfbar is working to create a "comprehensive program" to safeguard and protect children, according to a spokeswoman for the company.
She claimed that simply calling for a ban on single-use vapes wouldn't solve the problems.
"The black market will simply fill the void with unlicensed, unregulated products containing substances that may be hazardous to one's health."
According to a government spokesperson, the use of vaping products, especially among young people, is another issue that worries the government. It started a consultation earlier this year to examine the effects of vaping on the environment and health, and it is now considering the responses.
The spokesperson said, "We firmly encourage all customers to think about the environment and dispose of electrical waste, including by using take-back programs at participating retailers.
The minister for the circular economy in Scotland, Lorna Slater, declared in June that single-use e-cigarettes had grown to be a "big problem – for our environment, local communities and young people," and she pledged to reveal new initiatives in the autumn.