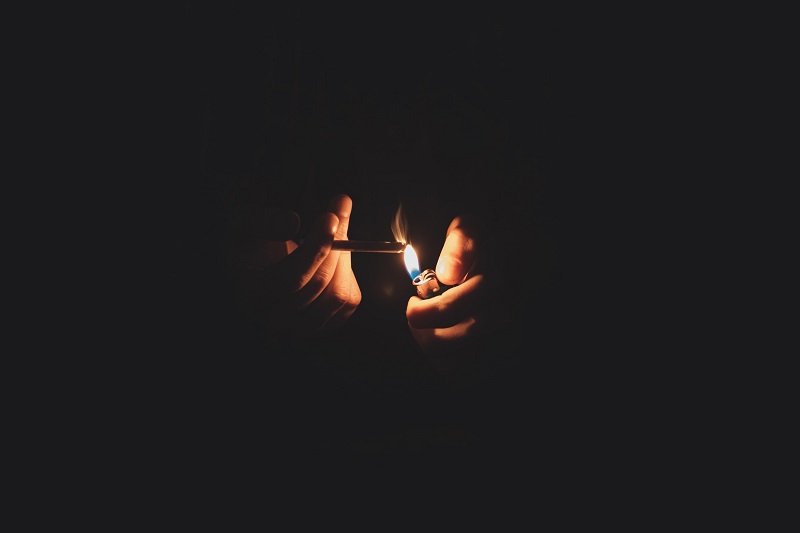 Are cigs cool again? TV dramas glamorizing harmful smoking habits
Are cigs cool again? TV dramas glamorizing harmful smoking habits
If you're aware of the 2000s pop culture, you can easily recollect smoking was considered cool for some time. A number of prominent characters smoked. Smoking was something people did in big sunglasses while having a conversation outside a club or on the street.
Cigarettes used to be the ultimate accessory. But then, like several other former trends, smoking suddenly became uncool and even gross. It all made sense, obviously. People who smoke have a 15 to 30 times more chance of getting lung cancer than those who don't.
So for a generation that believed in 'wellness', sobriety coaches and health influencers, smoking simply wasn't the thing anymore. For a while, cigarettes on screen became very rare unless it was specific to the era.
Keep Reading
But Cigarettes Seem To Be Getting Back As A Trend
The harmful habit seems to be making a comeback. These days, from Russian Doll to The Idol, a string of series is filling screens with characters that just love chainsmoking. Nevertheless, the ubiquitousness of smoking on screens has surprised just a few.
In fact, isn't it true that the return of cigarettes has been creeping up on us for quite a while? Jenna Ortega, 20, was recently seen chuffing on a straight cigarette. And the fact that this was a pap photo of the Wednesday star is all the more throwback.
In the controversial new show from Euphoria creator Sam Levinson – The Idol starring Lily-Rose Depp and K-pop group BLACKPINK's Jennie, cigarettes become a sort of co-star throughout. Depp's character, Jocelyn, smokes three cigarettes within the first five minutes.
This Is Wild!
Of the streaming services, Netflix seems to be the most prominent offender. Despite numerous promises to reduce the use of cigarettes on screen, the habit definitely hasn't been dealt with. Series streamed by millions included tobacco use in every single episode.
Meanwhile, out of 39 films nominated for this year's Academy Award, 28 featured tobacco in some form on screen. This is wild considering the fact that teenagers exposed to smoking on the screen are two to three times more likely to embrace the harmful habit themselves.