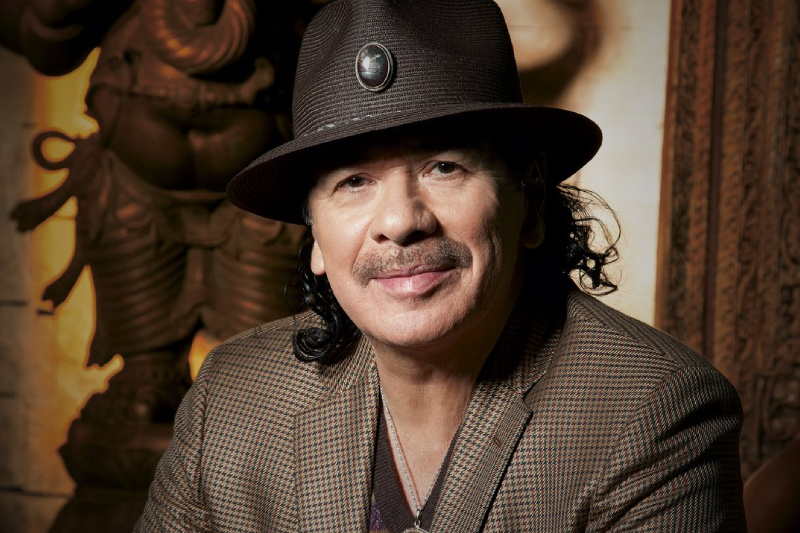 legendary guitarist carlos santana collapses on stage during michigan concert
Legendary guitarist Carlos Santana collapses on stage during Michigan concert
Legendary American musician, Carlos Santana had suffered a medical emergency on Tuesday night while he was performing at a concert near Detroit in Michigan, said his management team in a released statement.
According to a statement that was released on his official page on Facebook, his team said that Santana was "over-taken by heat exhaustion and dehydration". His manager Michael Vrionis said that the musician was doing well. However, he also said that a show that was planned for Wednesday in Burgettstown, Pennsylvania, "will be postponed to a later date".
Santana was performing at Pine Knob Music Theatre which is an outdoor amphitheater in Clarkston, located about 40 miles outside of Detroit. "Temperatures in Clarkston reached up to 90 degrees Tuesday, nearly 10 degrees above average," according to CNN meteorologist Robert Shackelford.
"He had just started a song that was about joy and love," said Alisa Zee, a fan who was attending the concert. "He called for healing for the world. It was during that song that he collapsed."
Footage has emerged that shows the 10 time Grammy Award winner being helped off stage at the concert location. In the video, Santana can be seen waving to the audience while he was wheeled away on a stretcher.
The guitarist and his band Santana rose to fame in the 1960s and 70s, leaving mark on fusion of rock 'n' roll and Latin American jazz. Band's biggest hits include Black Magic Woman, The Game of Love and Oye Como Va. Prince had called him a bigger star than Jimi Hendrix, saying: "Santana played prettier." In 1998, he was included into the Rock and Roll Hall of Fame. In 2015, Rolling Stone magazine ranked him at 20th position on a list of the 100 greatest guitarists of all time.