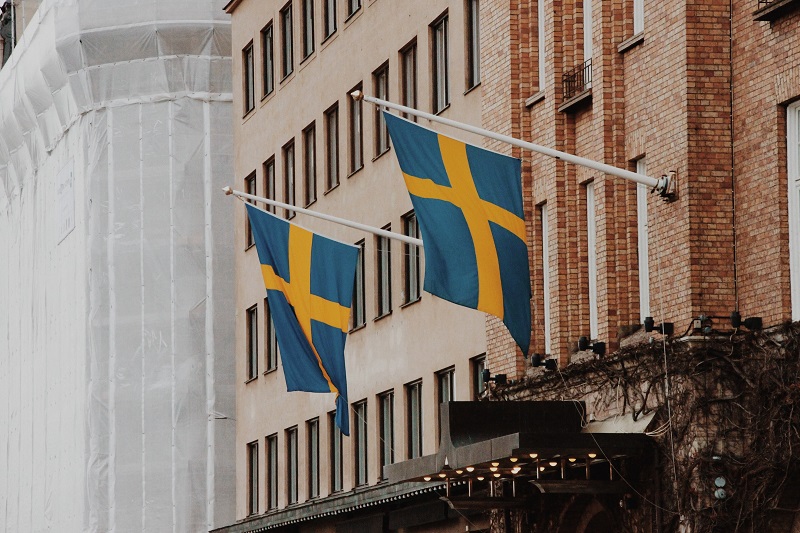 Last Hurdle Removed! Turkey now backs Sweden's NATO membership bid
Last Hurdle Removed! Turkey now backs Sweden's NATO membership bid
Appearing to end months of drama, Turkish President Recep Tayyip Erdogan on Monday agreed to forward to Parliament Sweden's bid to join NATO.
Both Sweden and Finland applied to join the Western military alliance last year, as Russia's invasion of Ukraine compelled them to abandon their policies of military non-alignment.
Finland's membership bid was approved in April.
Describing the development as a "historic" step, NATO Secretary General Jens Stoltenberg told a news conference: "President Erdogan has agreed to forward the accession protocol for Sweden to the Grand National Assembly as soon as possible, and work closely with the assembly to ensure ratification."
Concerns Over PKK And Qur'an Burning Protests
Trying to finally break the deadlock, Stoltenberg had convened the Turkish leader and his Swedish counterpart, Ulf Kristersson, for several hours of discussions on the eve of the alliance's summit in Lithuania, which started on Tuesday.
Keep Reading
Erdogan had blocked Sweden's membership bid for months, stressing the approval relied on the implementation of an agreement reached last year during the Madrid summit.
Stockholm's repeated Qur'an burning protests have angered many in the world, including Ankara.
Nonetheless, Ankara has also accused Sweden of not doing enough against members of the Kurdistan Workers' Party (PKK) – considered a terrorist organisation by the EU, US and Turkey.
If EU Embraces Turkey …
Calling it "a good day" for the country, Kristersson said the joint statement on Monday represented a big step toward the final ratification of Sweden's NATO membership. The statement stressed Stockholm had highlighted its commitment to not back the Kurdish groups, in addition to actively supporting efforts to reinvigorate Turkey's EU accession process.
Although Erdogan has agreed to push Sweden's membership ratification in parliament "as soon as possible", according to Stoltenberg, a specific calendar is yet to surface. The Grand National Assembly took a couple of weeks to ratify Finland's membership.
Washington and its allies had repeatedly tried to remove the last hurdle, pressuring Ankara to welcome Sweden as NATO's 32nd member. US President Joe Biden has welcomed the announcement, but is yet to hold face-to-face talks with his Turkish counterpart during the summit.