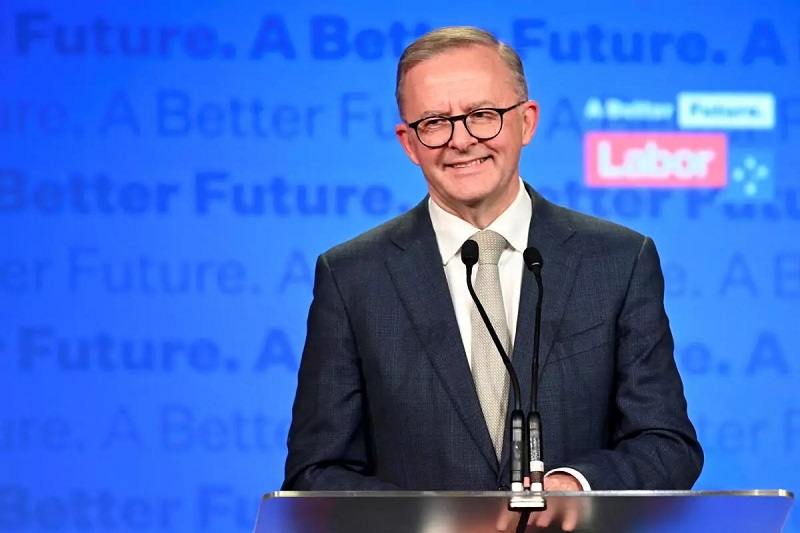 Australia to strengthen partnership with NATO as it plans to open office in Japan
Australia to strengthen partnership with NATO as it plans to open office in Japan
As NATO plans to open an office in Japan, Australia is set to deepen its partnership with the political and military alliance.
Without providing a date, the Department of Foreign Affairs and Trade has confirmed the country will embrace a new Individually Tailored Partnership Programme (ITPP) with the alliance when their current partnership arrangements need to be renewed.
Prime Minister Anthony Albanese is expected to travel to Lithuania in July for a NATO summit. All four partner countries in the Asia Pacific region (AP4) – South Korea, New Zealand, Australia and Japan – have been invited.
While NATO has member countries in Europe and North America, it has over 40 partner countries across the globe. Last month, China condemned the alliance's move to open an office in Japan, calling it an attempt to "destroy regional peace and stability".
Keep Reading
Asia is "not a wrestling ground for geopolitical competition," China's foreign ministry spokesperson, Mao Ning, said. Meanwhile, Gorana Grgic from the United States Studies Centre said Russia – currently in a war with Ukraine – "certainly wouldn't be thrilled" either.
The relationship between the military alliance and its Asia-Pacific partners dates back several years, Grgic said, while Australia intensified cooperation with its presence in Afghanistan.
She said the war in Ukraine and the rise of China as a challenge have prompted more coordination between North America, Europe and the Indo-Pacific.
According to Nikkei Asia, the Australian and New Zealand ITPPs will address cross-cutting security problems of international concern through joint training and exercises, tailored political and military consultations, and cooperation in NATO-led missions and operations.
Grgic said the ITPPs would be "much more ambitious". But she emphasised the office NATO plans to open in Japan was not any kind of military setup, but a liaison office – and that the partnerships also focused on several factors beyond the issues concerning China.